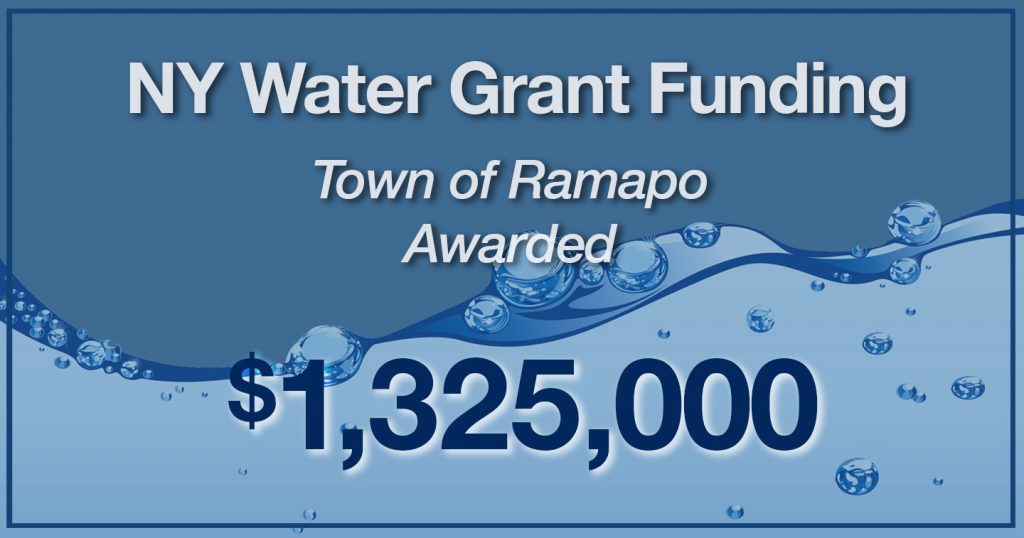 The Town of Ramapo was awarded $1,325,000 in NY Water Grant funding for the Waverly Place Sewer Project. This vital funding will help prevent health hazards caused by frequent sewage backup, reduce excessive maintenance costs, and significantly reduce or eliminate County surcharges.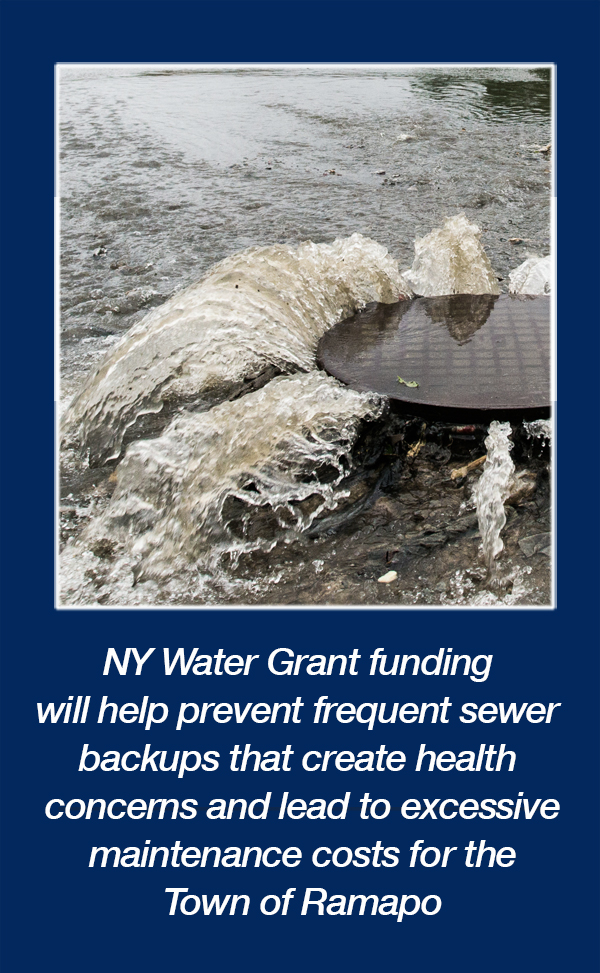 Addressing Wastewater Health Hazards
The Waverly Place service area within the Town of Ramapo has experienced regular sewage backups, causing health hazards in this high-density, low income residential area. The backups are due to flow restrictions caused by deficient 8" sewer lines and inadequate sloping. The Town currently expends excessive funds on maintenance to prevent sewage backups to the greatest extent practicable and is responsible for surcharges from Rockland County due to flow restrictions and undesirable accumulations in the sewage that is pumped to a County Sewer District. A Preliminary Engineering Report recommended addressing the issue by replacing the current line with new 12" below-grade sanitary sewer lines and17 manholes.
A Strong Grant Application with Compelling Supporting Documentation
Laberge Group partnered with the Town of Ramapo to apply for NY Water Grant funding to finance this sewer project of great significance to the community. The Preliminary Engineering Report (60% design complete at the time of application) and completed SEQR documentation accompanied the application. This supporting documentation improved the grant application's efficacy by demonstrating project readiness. The Town further demonstrated project readiness by proving the fiscal viability of the project, which included issuing a BAN, allocating capital reserve funds, and committing funds from the sewer balance fund. Together, the funds provided by the Town combined with the NY Water Grant funding were demonstrated to cover the total project cost.
---
To stand out in today's competitive grant funding field, a successful grant application requires:
Development of strong projects with measurable objectives and cl

early delineated strategies

Direct correlations between project outcomes and the mission of the funding agency

Demonstration of project readiness, including supporting studies and reports

Evidence of fiscal viability (including third-party validated budgets, commitment of other funds, and more)

Documentation of community support and key partnerships
Laberge Group's seasoned and professional grant writers partner with our client communities to submit compelling grant applications that stand out from the crowd.
To discuss how Laberge Group's grant writers can contribute to the success of your next water or wastewater project by developing a competitive grant application, call Ben Syden at (518) 458-7112 or contact us at clientservices@labergegroup.com to schedule a free conference call.