Laberge Group has developed a process for streamlining grant services through an annual Grant Services Agreement. This is an efficient and effective approach to creating a long-term and comprehensive project funding strategy, aligning funding efforts with your community's top priorities, and keeping you abreast of ever-changing funding opportunities that could mean the difference between a stalled plan and an implementable project. 
Through this agreement, our team works closely with client municipalities to identify project priorities and funding needs, establish a clearly-defined funding strategy, research and monitor available and appropriate funding, and establish working relationships with funding entities. Our team then stands ready to prepare separate agreements to assist client communities with the next steps in submitting effective grant applications.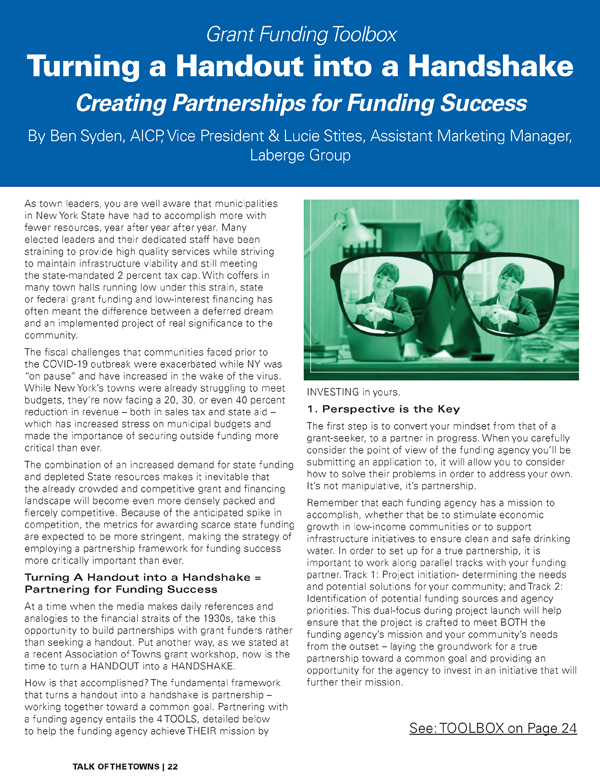 Can you spare a few minutes now to discuss a grant strategy that could impact your community's success in the competitive grant funding arena for the next year? Get in touch to see how Laberge Group can help. We're happy to be a resource for you.