Architecture
Laberge Group provides architecture solutions for new construction, renovation/rehabilitation, and/or adaptive reuse of structures for municipal, and private clients. Services include:
Feasibility studies.
Facility evaluations and master planning.
Code analysis/compliance studies.
Interior architecture and space planning.
Building design.
Building renovation and rehabilitation design.
Municipal Facilities
Laberge Group provides creative, sustainable, affordable architectural solutions that enhance the basic framework and foundation of community life including: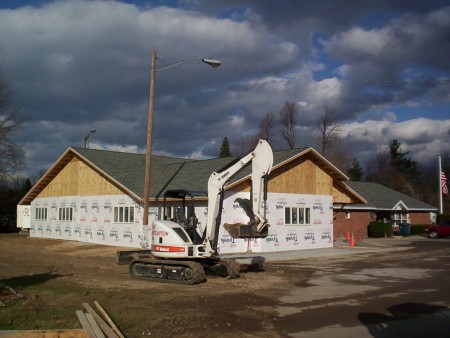 Village/Town hall facilities.
Court facilities.
Salt sheds.
DPW facilities.
Commercial Private Facilities
Laberge Group's architectural services for the commercial/private sector provide creative, cost-effective solutions for new construction, renovation/rehabilitation, adaptive reuse and tenant fit-ups for our private clients.
Construction Services
Laberge Group's staff serve as clients' on-site advocate and safeguard the Owner against defects in the work through observing the contractors' work for compliance with the approved documents. Available services include:
Periodic site visits during construction.
Part-time construction observation.
Full-time construction observation.
Review shop drawings and submittals for substitutions to determine compliance with approved documents.
Review of contractors' applications for payment.
Review of contractors' claims relating to the execution and progress of the construction work.
Notify owner if permanent work does not conform to the approved documents.
Assistance in the application of Wicke's Law for public clients.