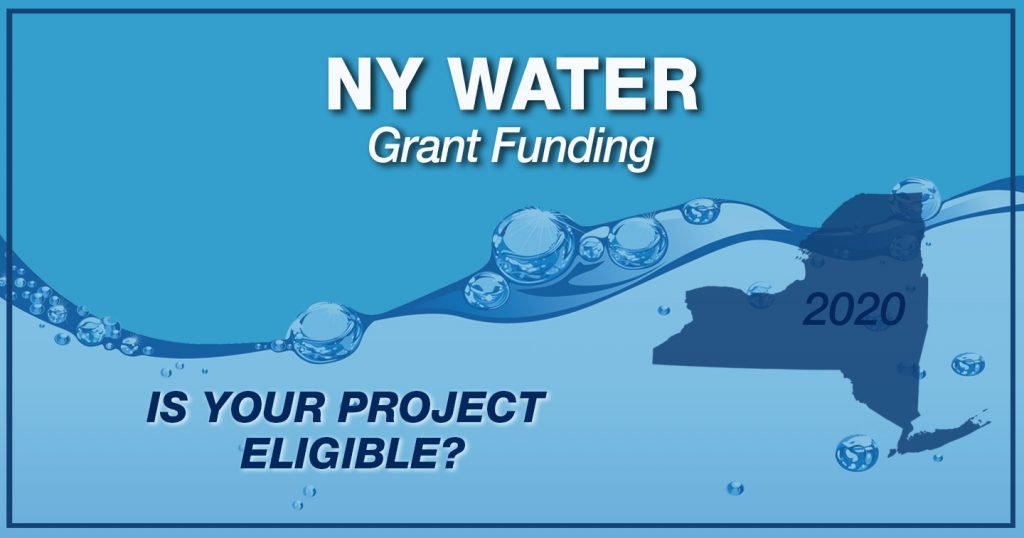 Are you wondering if the water and wastewater projects your community urgently needs are eligible for New York Water grant funding?
If your community is facing the challenge of maintaining water quality and sewer services with aging infrastructure and limited funds, New York Water grant funding may be able to provide the vital funding needed for your pressing projects. This funding source can provide financial resources for much-needed repair, rehabilitation, or improvement projects that include: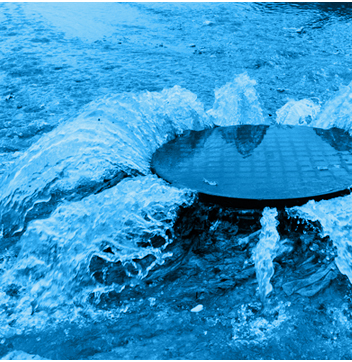 New York Water – Wastewater Infrastructure Projects
Eligible projects include the replacement or repair of infrastructure, or projects leading to compliance with environmental and public health laws and water quality regulations.
PROJECT EXAMPLES INCLUDE:
• Rehabilitation of wastewater treatment plants or other facilities.
• Repair, rehabilitation or replacement of sanitary sewers.
• Sludge treatment or disposal facilities.
• Separation of combined sewer and storm pipes.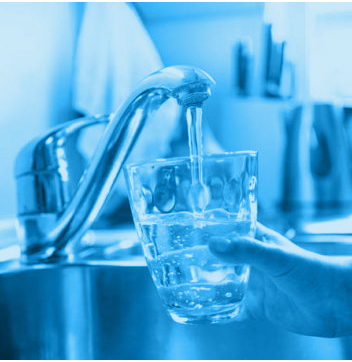 New York Water – Drinking Water Infrastructure Projects
Eligible projects include investments to upgrade or replace drinking water infrastructure, address noncompliance with federal or state drinking water health standards, prevent future violations of federal or state standards, and provide the public with safe drinking water.
PROJECT EXAMPLES INCLUDE:
• Installation or replacement of transmission and distribution mains.
• Rehabilitation or development of new drinking water sources to replace contaminated or unreliable supplies.
• Installation or upgrade of water treatment facilities to improve drinking water quality.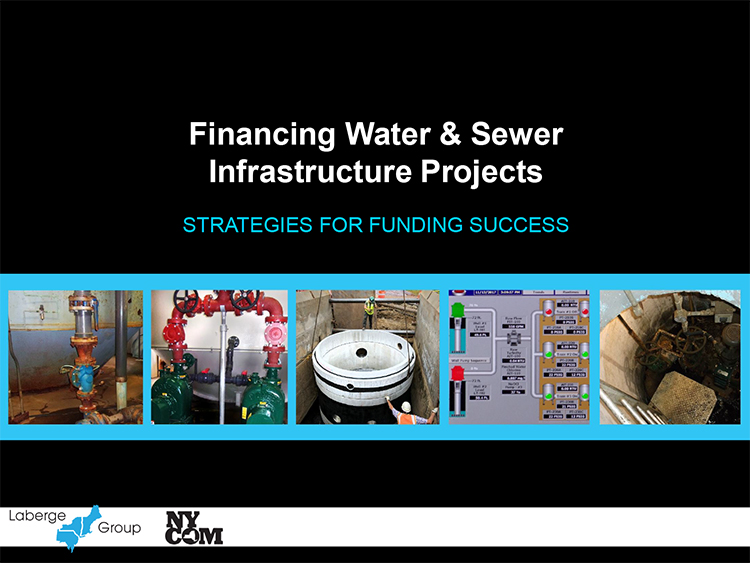 WATER AND WASTEWATER FUNDING OPPORTUNITIES
For a detailed list of funding sources available for water and wastewater projects, plus actionable advice that will help your application stand apart from the competition, CLICK HERE to see our full presentation from the 2018 NYCOM DPW Conference.
Securing funding is critical to embarking on any municipal project. Laberge Group can help! Our grant writing team has the experience, expertise, and in-depth understanding of this funding source to develop an application that meets your community's specific needs and stands out from the crowd. In fact, in the last two years we have successfully secured almost $6 Million in New York Water grant funding for communities like yours.
To learn if your project is eligible for New York Water grant funding – and to learn how Laberge Group can help differentiate your application from the competition – contact us at clientservices@labergegroup.com or call Benjamin Syden, AICP, Vice President at 518-458-7112 for a free, no obligation conference call.