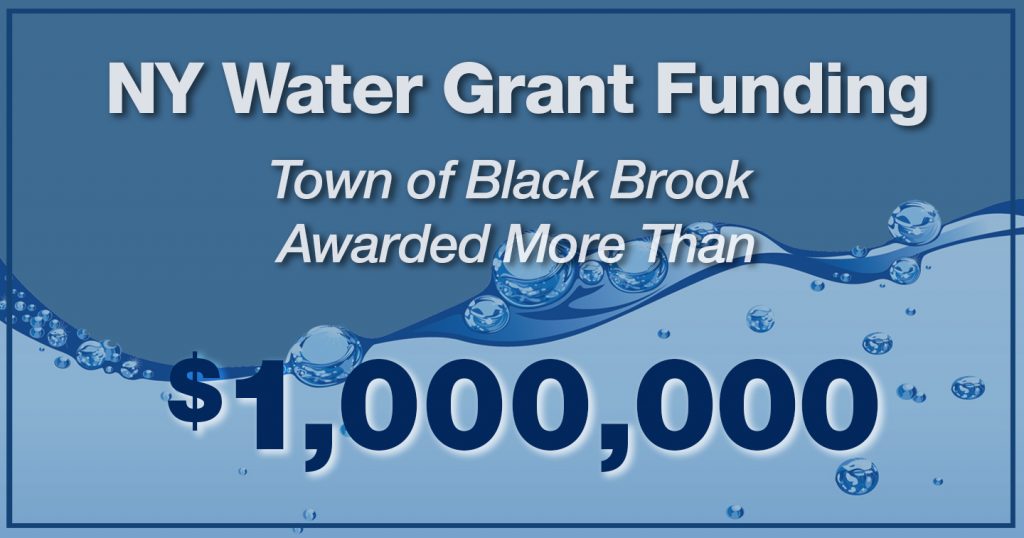 The Town of Black Brook was awarded $1,079,280 in NY Water Grant funding to undertake water system improvements that will safeguard its water supply while supporting economic development and furthering environmental objectives.
Laberge Group partnered with the Town of Black Brook to submit the winning application for NY Water grant funding that will enable the implementation of this vital endeavor. The Preliminary Engineering Report that was included in the application as supporting documentation provided a competitive advantage by demonstrating a shovel-ready project that can be implemented upon grant fund distribution.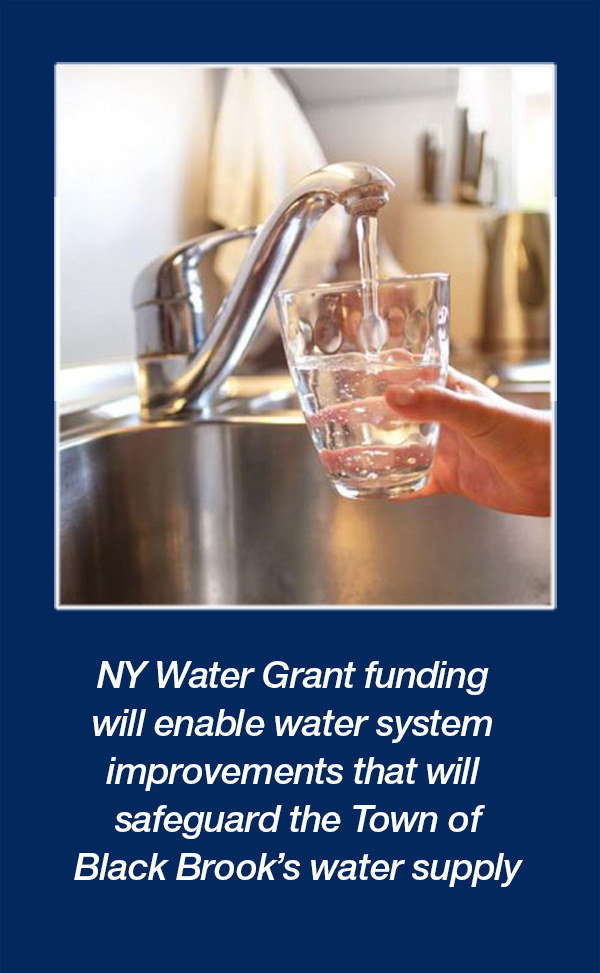 The drinking water supply in the Town of Black Brook's Water District No. 1 was periodically compromised by severe flood events along the Ausable River. The water transmission lines that provide water from the Town of Jay to Black Brook cross the river, and those transmission lines had been damaged by floodwaters several times, leaving residents and businesses within the Water District without potable water.

The Town retained Laberge Group to prepare a Preliminary Engineering Report detailing a solution to prevent future disruption of water services by constructing flood resilient infrastructure. The water system improvements identified in the report included: a groundwater supply capable of providing sufficient high-quality water to service the district, a 225,000 gallon water storage tank, and approximately 4,100 feet of water main to connect the water supply to the existing water supply system. The proposed infrastructure project also has the potential to catalyze economic development initiatives and projects aimed at improving the health of the Ausable River.
---
To stand out in today's competitive grant funding field, successful applications require:
Development of strong projects with measurable objectives and cl

early delineated strategies

Direct correlations between project outcomes and the mission of the funding agency

Demonstration of project readiness, including supporting studies and reports

Evidence of fiscal viability (including third-party validated budgets, commitment of other funds, and more)

Documentation of community support and key partnerships
Laberge Group's seasoned and professional grant writers partner with our client communities to submit compelling grant applications that stand out from the crowd.
To discuss how Laberge Group's grant writers can contribute to the success of your next project by developing a competitive grant application, call Ben Syden at (518) 458-7112 or contact us at clientservices@labergegroup.com to schedule a free conference call.