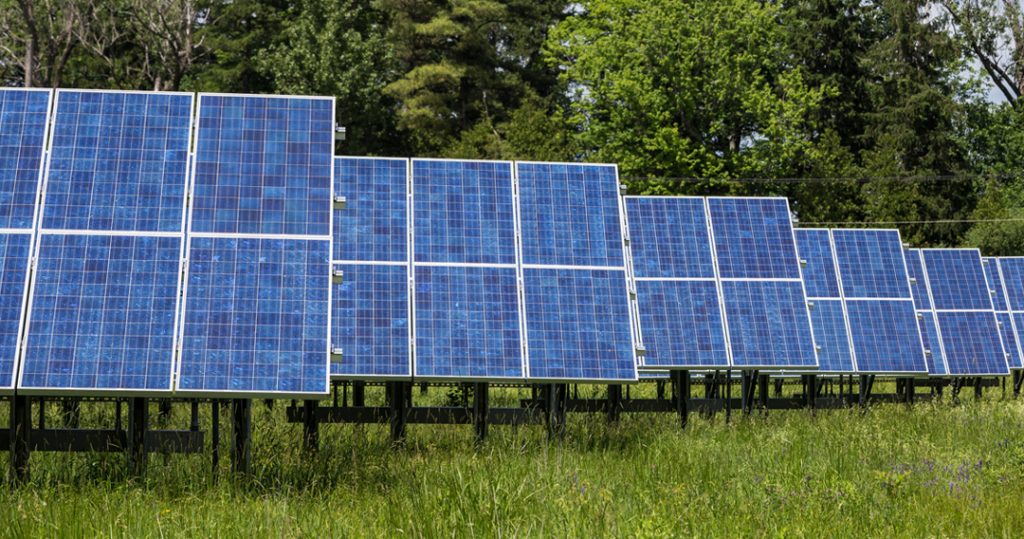 Tucked away from view in upstate New York, solar farms quietly soak up the sun and generate some – if not all – the electricity needs of residents, businesses, and local governments. Upstate municipalities have spent several years developing and implementing zoning laws, taxes, and fees for solar farms, laying groundwork for the many projects that are underway. This is part of Governor Andrew Cuomo's energy goal, announced in January, 2019, to have 70% of New York State electricity derived from renewable resources by 2030.
Solar Farms
This land repurposing is beneficial for all. Landowners with a minimum of 10 acres of land for development will see a significant decrease in electricity bills. Moreover, municipalities and/or farmers can earn lease fees between $1,000 and $4,000 an acre while still owning the land; little to no costs will be incurred by the property owners – individuals or municipalities. At the end of the lease, the company must completely remove their equipment. Some communities seek solar projects on otherwise unusable land, i.e. former landfill sites that towns must pay to maintain or brownfields.  Other farmers are interested in 'dual use farming' – growing crops beneath or between the solar panels and/or soil regeneration. Beyond the benefits for landowners, the community can benefit with an opt-in community solar program that can save residents money on their energy costs. Equally importantly, clean, breathable air abounds, open lands and farms remain, and upstate New York's bucolic beauty continues to thrive.
Municipalities Saving
Using former landfills and other county land, the Schenectady County government is close to meeting half of its electricity needs from solar sources, saving taxpayers $461,270 per year and more than $11.8 million over 25 years. In Genesee County located in western New York, $400,000 will be paid to the Town of Byron, the Mount Morris school district, and Livingston County for the leasing of 1,000 acres. In the same region, the Town of Caledonia will lease 2,600 acres, and local governments will receive between $580,000 and $700,000, and property owners will receive at least $690,000 in annual lease payments from private solar developers. Hundreds of solar projects have been proposed in upstate NY, according to NYSERDA.
Steps to Implementing a Solar Farm Project
Solar farms must go through rigorous site planning to be approved, unlike rooftop home solar units that only require a simple municipal building permit. A communities' plans and land use regulations must be adhered to, in addition to having engineering studies completed to determine if the solar farm's connection to the transmission grid can be done safely. Nevertheless, solar power can thrive along with prime farmland, wetlands, and wildlife. Through its NY-Sun Program, the New York State Energy Research and Development Authority (NYSERDA) offers technical assistance and financial incentives to communities and developers and cites. To date, 14 operational community solar projects have been completed around the state with 256 projects in the planning stages.
To schedule a free consultation about zoning or engineering site planning for solar farms, call Ben Syden at (518) 458-7112 or contact us at clientservices@labergegroup.com