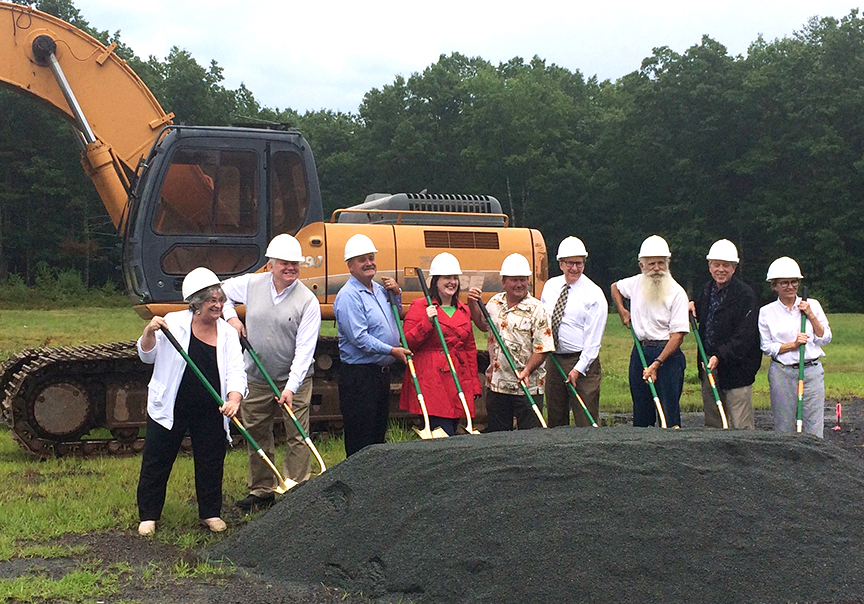 Construction of the Highway Department Garage for the Town of Highland is officially underway with the groundbreaking ceremony held the first week of August, 2018. Laberge Group was retained to provide architectural, structural, mechanical, and electrical design and engineering services. A series of meetings with the Highway Department and other interested stakeholders provided the basis of the planning, design, and performance requirements required to meet the Town's specific needs. Although the building was not intended to be LEED certified, LEED principles were continually in the forefront of all building, material and system decisions.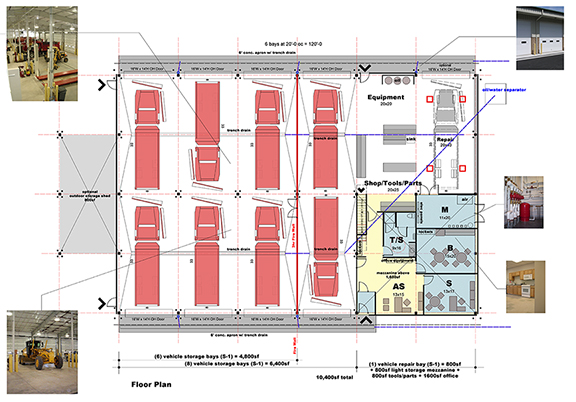 The final design includes 8 vehicle storage bays, a repair bay, a mechanical/electric room, administrative offices, a break room, and a restroom. The space was designed to be flexible to accommodate different repair needs that may arise. A sloped concrete floor with a floor drainage system will be installed throughout. The design features room cooling via thru wall units and an in-slab radiant heat system that will maximize heat distribution and energy efficiency. In anticipation of future cost-saving and environmentally responsible improvements, the building systems were designed so that they can be converted to be powered by an array of solar panels.
Upon approval of the final design, construction documents were prepared for public bidding and to secure four separate prime contracts, including general contracting, plumbing, HVAC work, and electrical work. The bidding services provided included advertising the four prime contracts, reviewing bids, and providing contract award recommendations to the Town. With the bids now awarded, the Town of Highland can commence construction on this highly-anticipated and much-needed garage facility designed to protect and extend the life of its fleet and improve the working environment of Highway Department employees.