Funding Opportunity: $275 Million in Grants for Water and Wastewater Infrastructure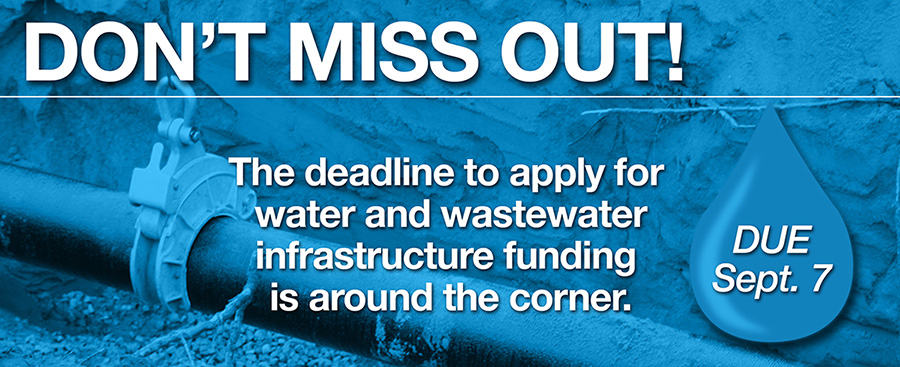 The deadline is fast approaching to apply for water and wastewater infrastructure funding.
$275 million in grant funding is now available to help communities with infrastructure projects that preserve or improve water quality and improve public health. This funding is part of the $2.5 billion Clean Water Infrastructure Act of 2017.
---
All applications for funding are due September 7, 2018
---
Don't miss this significant opportunity to secure capital for a drinking water or wastewater infrastructure project that will benefit your community for generations to come. This funding could be the difference that takes your project from concept to reality!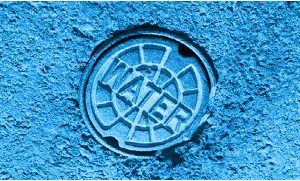 If your community has prepared some or all of these components, your application could be at a significant advantage:
Engineering Reports
Environmental Reviews (SEQR)
Financial Plans
Bond Resolutions
District Formation
Comprehensive Plan
Laberge Group's experienced Engineering and Community Development team has the expertise to further differentiate your application from the crowd and help your municipality take advantage of this funding opportunity.
Who should apply? Eligible entities include:
• Municipalities (county, city, town, village, district corporation, county or town improvement district)
• School districts
• Native American nations or tribes
• Any public benefit corporation or public authority that is empowered to construct and operate a water quality infrastructure project
Communities throughout New York State are facing the challenge of maintaining water quality with aging infrastructure and limited funds. This grant funding can provide financial resources for much-needed repair, rehabilitation, or improvement projects. Some projects eligible for this grant funding include:
Wastewater Infrastructure Projects
Eligible projects include the replacement or repair of infrastructure, or projects leading to compliance with environmental and public health laws and water quality regulations.
Project examples include:
• Rehabilitation of wastewater treatment plants or other facilities.
• Repair, rehabilitation or replacement of sanitary sewers.
• Sludge treatment or disposal facilities.
• Separation of combined sewer and storm pipes.
Drinking Water Infrastructure Projects
Eligible projects include investments to upgrade or replace drinking water infrastructure, address noncompliance with federal or state drinking water health standards, prevent future violations of federal or state standards, and provide the public with safe drinking water.
Project examples include:
• Installation or replacement of transmission and distribution mains.
• Rehabilitation or development of new drinking water sources to replace contaminated supplies.
• Installation or upgrade of water treatment facilities to improve drinking water quality.
Securing funding is critical to embarking on any municipal project. Laberge Group can help! Our Community Development team has the experience, expertise, and in-depth understanding of this funding source to develop an application that meets your community's specific needs and stands out from the crowd. In fact, since 2000, we have successfully secured over $213 million in funding for communities like yours.