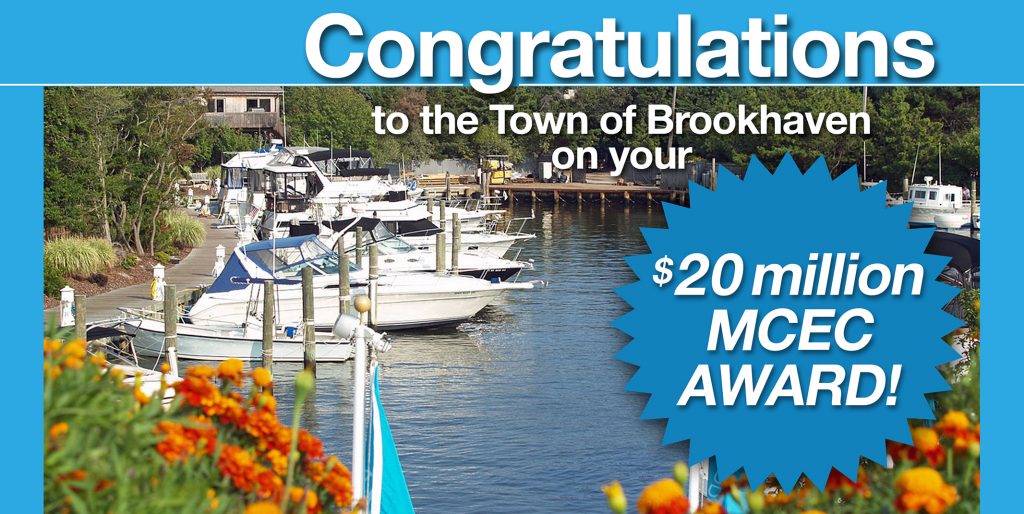 Congratulations to the Town of Brookhaven and Supervisor Ed Romaine on earning the $20 Million Municipal Consolidation and Efficiency Competition (MCEC) Award! The Town is being recognized for their hard work to deliver a forward-thinking plan that transforms the way that local government services are delivered and provides taxpayer savings. Laberge Group's team of municipal experts is proud to have been a partner in developing this innovative and forward-thinking plan which redesigns and redeploys services across municipal boundaries.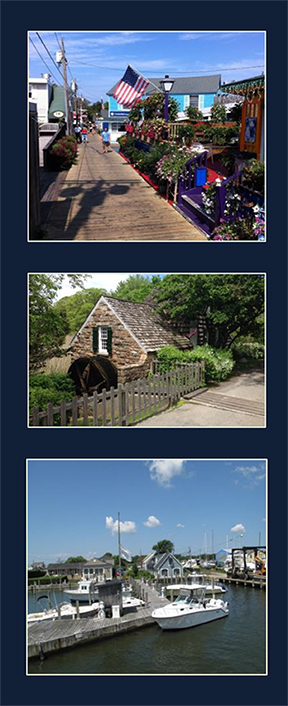 The MCEC, introduced by Governor Cuomo in December 2016, challenged local governments to develop plans to modernize and reinvent the delivery of their services while reducing the burden on taxpayers. Counties and towns were encouraged to seek and demonstrate new and innovative ways to reduce redundancy in local governments, pursue opportunities for increasing shared services, and implement best practices. The ultimate goal of these innovations was to yield reductions in property taxes for the citizens of New York.
Six finalists selected this February were each awarded $50,000 to further develop their plans for the second phase of the competition. This extraordinarily strong field of finalists included the counties of Chautauqua, Otsego, Madison, Ulster, and Montgomery, plus the Town of Brookhaven. While each of the finalists delivered outstanding plans for government redesign, the Town of Brookhaven stood tallest.
Brookhaven is the second largest town in New York State, with a population of more than 488,000. Under the leadership of Supervisor Ed Romaine, Town officials have long sought to increase efficiency and reduce costs to their taxpayers without sacrificing the level of service they receive. Partnering with Laberge Group to develop a Municipal Consolidation & Efficiency Plan, Brookhaven United, and submitting the plan to the MCEC competition were the culmination of this years-long effort.
Brookhaven United details strategies to streamline operations, formalize collaboration between municipalities, maximize efficiencies in service delivery, and better serve the Town's residents and businesses. Some of the solutions outlined in Brookhaven United include:
Dissolution of the Village of Mastic Beach, the largest village to dissolve in New York's history
Consolidation or dissolution of at least 24 districts, reducing the total number of districts by almost 22%
Functional consolidation of tax collection and assessment services
Enhanced Department of Public Works operations across villages
Consolidation of third-party billing for ambulance districts
Single stream recycling and waste management
Construction of a regional ashfill and enhanced ash recycling facility
Establishment of an Information Technology Nerve Center offering consolidated cyber-security and cloud-based technology services
Development of a purchasing portal to facilitate aggregate buying
A key element to the plan's success in the MCEC completion was the Town's demonstrated preparedness to implement each project detailed in the plan. This painstaking preparation included:
Adoption of 26 resolutions formalizing support for the MCEP projects
Demonstrated "shovel readiness" for each project
Development of a Council of Governments Committee to provide a platform for implementing the individual projects
Project vetting by department heads, partners (schools, libraries and fire departments), communities, and special districts
Governor Cuomo was enthusiastic in his praise of Brookhaven's leadership and winning solution. "I congratulate Brookhaven for putting forth a creative plan to better serve their community and crafting an innovative model to save taxpayer dollars," said the Governor in a statement released June 14, 2018.
"This grant will help Brookhaven in our efforts to make government more efficient and effective, saving the taxpayers millions of dollars in the long run.  Working together in partnership with our local villages, schools, libraries and fire districts, this grant will ensure that we provide the most cost-effective government for our residents.  Although this was a competitive process, we felt our grant application was the best in the state, and Laberge Group played a significant role in the final product and result," said Brookhaven Town Supervisor Ed Romaine.  "Laberge Group's team helped bring this application to the next level, highlighting the strengths of our proposal and making them stand out from the other applicants."
Laberge Group led a team of professionals, including Public Signals, Inc. and Policy Innovation in the development of this award winning plan. In additional to delivering efficiency and cost savings for the Town of Brookhaven, we believe the plan raises the standard for government efficiency Statewide and that many elements of the plan can be replicated in Towns and Counties throughout New York State.
Laberge Group's team of municipal experts has worked with a wide range of communities to optimize government efficiency.
For a free, no obligation consultation to learn how Laberge Group can help you, please contact Ben Syden, AICP, Vice President or at (518) 458-7112.