Budget Planning For Grants
As you are aware, securing funding is critical to the success of most all municipal projects. As you begin planning for 2018, it is important to consider budgeting for both grant preparation and the development of supporting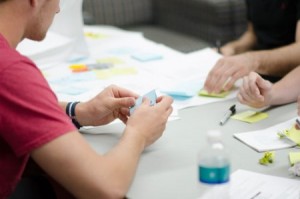 documents necessary to secure funding. To be the most ideal candidate for grant funding, your community will need to be prepared well in advance including:
Engineering reports;
Feasibility studies;
Environmental reviews (SEQR);
Financing plan and bond resolutions;
District formation;
Economic analysis; and
Comprehensive planning.
If you are unsure where to start, Laberge Group can help! Call us today to find out what you will need for grant success in 2018! Clients and communities have come to us for over 50 years with their most pressing concerns, and we understand the challenges of successfully implementing municipal projects. Our expertise in grant development and administration allow us the expertise to help you prepare for 2018 funding. We have successfully secured over $182 Million in funding for our clients since 2000.
If you have any questions about our services, or would like to arrange an informal, no obligation, meeting to discuss your needs, please call Ben Syden, AICP Vice President at 518-458-7112 or send an email to clientservices@labergegroup.com. A few minutes of your time could mean hundreds of thousands of dollars in aid for your community.