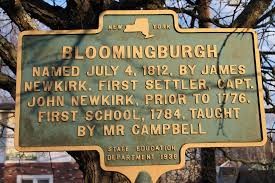 The electorate of the Village of Bloomingburg submitted a petition for dissolution in accordance with Article 17-A of the General Municipal Law. Recognizing the emotional and sensitive nature of the Village of Bloomingburg's petition for dissolution, Laberge Group crafted a process for the Village that included the development of an Interim Report prior to the Village's Dissolution Referendum vote and a full Dissolution Plan should the vote pass. The Interim Report provided the Village residents the following information:
Summary of demographic and socio-economic data to highlight current and past trends to aid municipal officials with understand trends as it may relate to future decisions and future delivery of services.
Summary of the existing government services and functions currently delivered by the Village of Bloomingburg, including current operations, existing Village personnel, Village-owned equipment and other fixed assets, Village laws and land use regulations. This section is completed with a summary of potential post-dissolution conditions and potential services.
Summary of existing Village local laws and regulations that will need to be considered by the Town of Mamakating should dissolution pass.
Summary of current fiscal conditions and an estimate of the fiscal impact/cost of dissolution including the property tax impact of the changes.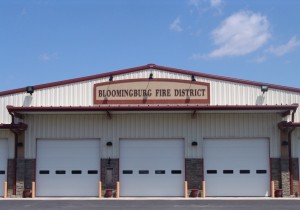 Currently, the votes cast at the Referendum vote are being validated. Should dissolution continue, the Laberge Group will continue to meet with the Village of Bloomingburg and Town of Mamakating to gain valuable local input and guidance through a series of work sessions which focused on a review of the Village and Town budgets, financial obligations, future taxes, and governance as well as discussions about service continuity. Each community understands the sensitive issues, such as what services currently performed by the Village will be continued to be provided by the Town; what services will be terminated; the various mechanisms to continue and finance certain services; the future of existing Village employees, what potential Village laws and regulations will require the Town's attention, and the overall potential fiscal impact of dissolution on Village and Town taxpayers. Laberge Group will formalize the Village and Town's initial ideas into implementable options that will best serve the community.