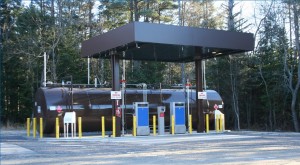 The Phase I Hamilton County Fuel Consolidation Project was initiated by the Town of Lake Pleasant. Lake Pleasant was mandated by the State of New York Department of Environmental Conservation to decommission and replace its fueling facility due to the age and condition of the petroleum storage tanks. Laberge Group was retained to assist the Town with compliance and determined that County and Town of Arietta also needed to upgrade and replace tanks and pumps at their fueling facilities as well. The local school, fire, and ambulance districts also had their own aging fuel supplies and were in need of a better way to obtain fuel or would need to invest in new facilities independently. To best meet the needs of these stakeholders, the County worked with the Laberge Group to develop a shared services plan to minimize the number of fueling facilities through consolidation.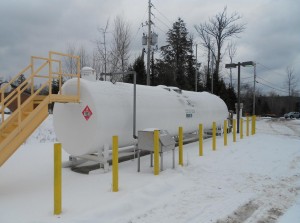 The municipal partners in this project are Hamilton County, the Town of Lake Pleasant, the Town of Arietta, and the Village of Speculator. Included as ancillary beneficiaries are the school, fire, and ambulance districts associated with each municipality. Previously, the school, fire, and ambulance districts buy into the fuel services of their respective municipalities, with the exception of the Village of Speculator and its districts, each of which was covered under the Town of Lake Pleasant's fuel management system.
Phase I of the project was completed in 2011 and successfully consolidated a third of the County's fuel facilities. The completed project was a tremendous success for the County, the Village of Speculator and the Towns of Lake Pleasant and Arietta. This project resulted in savings of over $3 million. Over 10,000 gallons of redundant fuel storage was eliminated by this project. Also, because twenty-two (22) redundant fuel tanks were removed, thousands of tons of soil and countless gallons of groundwater are no longer at risk of contamination from leaks and spills.