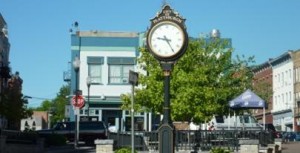 Laberge Group was retained to work with the Town of Plattsburg to create an Economic Development Strategic Plan and The Town, located an hour south of Montreal, the Town of Plattsburgh is the most populous town within the County and is in the region frequently dubbed "Montreal's U.S suburb". Plattsburgh's economy is driven primarily by the health/education, manufacturing/distribution, and retail business sectors. The economy is also strongly influenced by tourism and proximity to Canada as well as its location on a major water  thoroughfare and an interstate highway.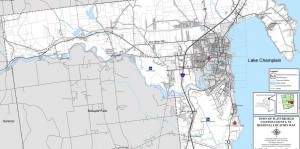 Laberge Group worked with the Town to create an Action Plan to provide clearer roles for the Town and its partners, with improved guidance to access funds for implementation, and to encourage a better focus on a smaller number of high-level, evidence-based strategic priorities. The Economic Development Strategic Plan focused on delivery, monitoring, and accountability to efficiently monitor progress towards the achievement of targets. Implementation of the plan will assist residents and the workforce of the region to fully realize their potential by achieving higher skills enabling them to access better quality employment and earnings. Strategies contained in the Plan were associated with the business community, industrial sectors, tourism, and sustainability associated with infrastructure and energy efficiencies. Such strategies included the following:
Attract and nurture entrepreneurial pioneers to cultivate innovative clusters in the Town.
Catalyze the highest per capita rate of small business start-ups in the State.
Elevate global recognition of the region as one of the special places on the planet to visit, live, work, and study.
Activate tourism as a driver to diversify the Town's economies.
Continue to support an agricultural revolution as an important local & regional economy.
Create the greenest energy economy in the State.