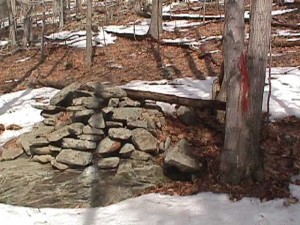 Laberge Group was retained by NYSDEC to perform a boundary line survey along 3 miles of state property line near Overlook Mountain in the Town of Woodstock, New York.
Existing deeds and historic maps were researched before fieldwork began. Permission to access the area was obtained from all surrounding landowners. Access was limited, as the location was remote and terrain very rugged. GPS was used to navigate along the boundaries and to set pairs of control points with state plane coordinates at the start and end of the project.
After the survey was completed, the 3-mile boundary line was marked by blazing trees, clearing underbrush and setting property corners.