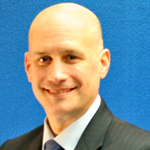 Laberge Group is pleased to announce the promotion of Mr. Benjamin H. Syden, AICP as Vice President. As Vice President, Mr. Syden will be an integral member of the business development and leadership team and provide project support to all firm operations and client projects.
Mr. Syden has over twenty (20) years of experience with New York State municipalities in the areas of comprehensive planning, land use regulations, brownfield redevelopment, shared services and government efficiency, downtown revitalization, economic and community development, program development, project financing, grant writing and management. Mr. Syden has overseen the development of over 120 community planning projects and has secured over $135 million in funding for client communities. Mr. Syden is an industry leading subject matter expert on government operations and efficiency planning and is a frequent author and trainer for statewide municipal trade associations.
Mr. Syden attained a Masters Degree in Urban and Regional Planning and a Bachelor of Political Science from the State University of New York at Albany and is a member of the American Institute of Certified Planners.
Mr. Syden currently serves as the Co-Legislative Director of the American Planning Association- New York Upstate Chapter, is Board Member of the Albany County Planning Board and the Town of Colonie Industrial Development Agency, and the Vice President of the Town of Colonie Local Development Corporation.