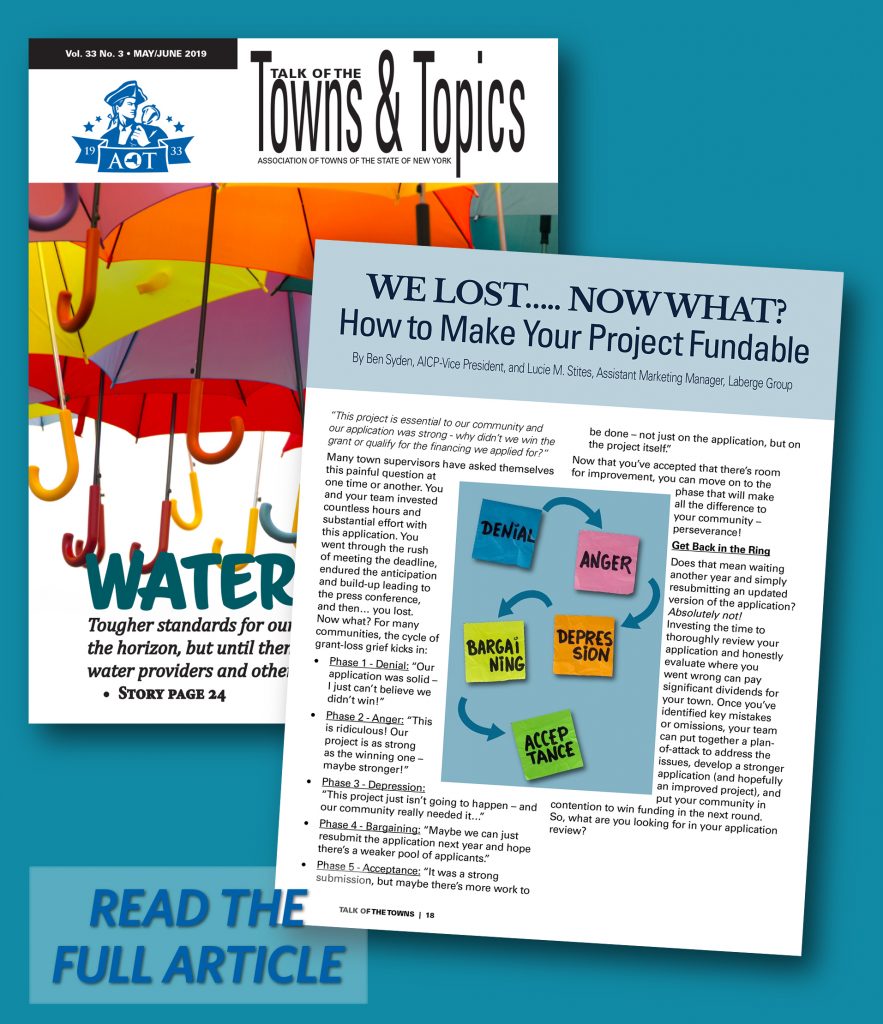 ---
Did you LOSE your last grant application?
Are you frustrated that your community's most pressing needs can't secure funding?
Then you won't want to miss this article published in the May/June issue of the American Association of Towns' magazine, Talk of the Towns.
WE LOST, NOW WHAT… How to Make Your Project Fundable is packed with concrete advice that can put your community in contention to win funding in the next round. Laberge Group Vice President, Ben Syden, AICP, drew on almost 25 years of grant application experience to provide actionable insights on how to:
Develop a project that both meets the needs of your community AND provides the funding agency with an investment opportunity that will help them meet THEIR goals,
Demonstrate project readiness to set your community's application apart from the competition, and
Thoroughly document project funding viability.
Read the full article HERE.
Take an important step to increase your community's chances of funding success!
To discuss how insights from this article can benefit your community, call Ben Syden at (518) 458-7112 or contact us at clientservices@labergegroup.com to schedule a free conference call.