Our projects speak for themselves; our clients speak for us…Experience, Confidence, Trust.
Laberge Group realizes sustained growth in client partnerships and enjoys building strong relationships with clients. This growth is directly attributed to commitment to excellence, attention to clients' needs, and the continuing trust and confidence of clients. Many long-term, satisfied clients and an ever-growing list of new clients are a testament to the high level of personal service provided.
___________________________________________________________________
Many municipalities currently have professionals such as legal counsel and accountants on retainer, or on standby, to provide advice or representation when needed. Having a municipal engineering consultant firm on board works in much the same way. Building a relationship with an established municipal engineering consultant firm will pay off. Whether your community has a need for long-term service or an occasional project, a relationship is important.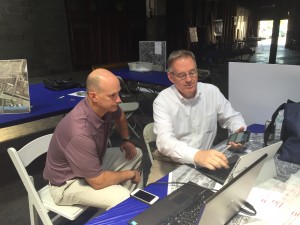 A municipal engineering consultant can help identify and assess your pending issues, investigate potential solutions and their benefits/impacts to the community, along with potential costs all while reducing the time to resolve the issue.
Consultants are usually aware of available funding sources such as grants, low interest loans and other types of state and federal aid. A consultant with experience in this field can also assist the community in obtaining funds needed to rebuild or correct failing systems. Very often an engineering consultant who has worked for a community is able to recognize opportunities that the community does not recognize by itself. This ability is further enhanced when the engineering consultant is involved in planning and zoning review.
How do you go about selecting a consultant to work with your community? The most important word here is "with." For the partnership to be successful, the engineering consultant must become an extension of the municipality. The process is much the same a acquiring a new employee. Always consider selecting your partner based on qualifications, reputation and rapport.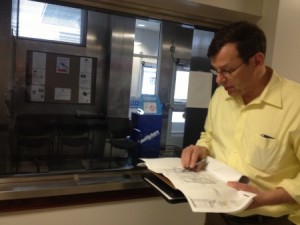 Select the consultant that you believe will best assist you in accomplishing your goals. Very often this is described as being the "best fit" for your community. Once on board, work with the consultant to prioritize your needs, set the short- and long-term goals within applicable budgets and use the consultant's expertise to accomplish them.

Establishing a relationship with your consultant… one based on trust, communication, dedication, and comfort may take time. An engineering consultant for the long haul will learn your processes and become familiar with your municipality, its staff, its infrastructure, its concerns, and its governing members, along with its rules and regulations. Their investment in learning these things will allow them to recommend solutions that best suit your needs and your budget on an as needed, or on going basis