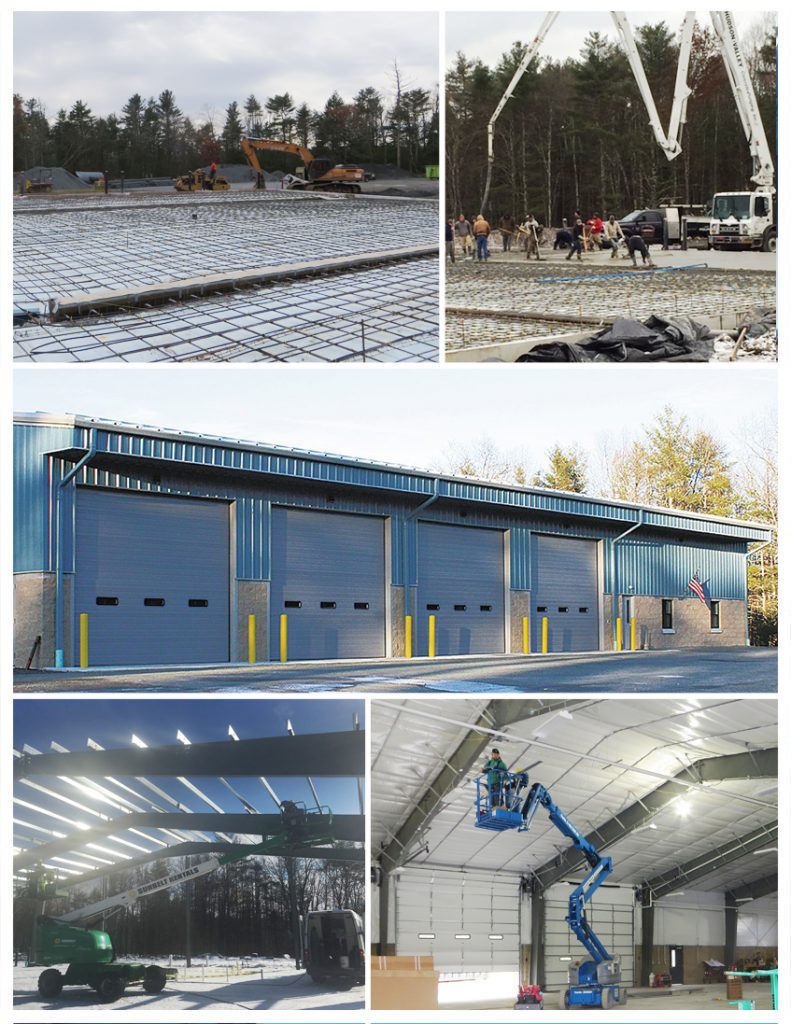 Congratulations to the Town of Highland, NY on the completion of construction of your Highway Department Garage. Laberge Group is proud to have provided architectural and engineering design services for this environmentally responsible facility that will extend the life of your fleet and improve the working environment for your Highway Department employees.
LEED principles were continually in the forefront of all building, material and system decisions throughout the design and construction of the Highway Department Garage. Partially funded through a Climate Smart Community grant, the completed garage includes 8 vehicle storage bays, a repair bay, a mechanical/electric room, administrative offices, and a break room. The drive-thru vehicle access arrangement promotes the most efficient use of both space and structure. This efficiency and the use of moveable lifts allows the flexibility to conduct repairs anywhere within the space as different needs arise.
The in-floor radiant heat system delivers point-of-use heat to the human work zone and the vehicle drying zone. This strategy maximizes energy efficiency and increase the useful life of the vehicle fleet. The Highway Department garage and all utility systems were planned to adapt to being powered by a future photo-voltaic energy system.
If your community is considering building an Highway Department Garage, we would be happy to discuss the options available to you, including the possibility of grant funding to defray the cost if you're considering an environmentally friendly solution. Please call Ben Syden at (518) 458-7112 or contact us at clientservices@labergegroup.com to schedule a free conference call.
To learn about another recently completed environmentally responsible construction project, click HERE to read about the environmental benefits of the new sand and salt shed in Booneville, NY.