village of corinth, NEW YORK
Wastewater Treatment Plant
engineering services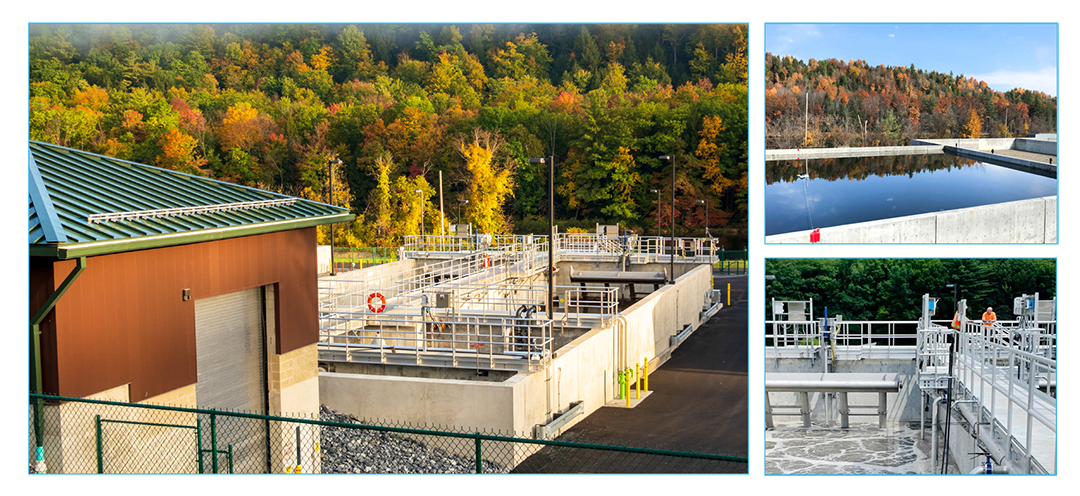 The Village of Corinth is a small community located on the banks of the upper Hudson River. The Village was required to replace its antiquated wastewater treatment plant to achieve compliance with NYS Department of Environmental Conservation regulations. Laberge Group was retained for grant/loan funding, design, and construction administration of a new plant. The recently completed sequencing batch reactor treatment plant has a capacity of 790,000 gallons per day. The facility includes six sludge beds with wetland plants, which will provide decades of possible sludge storage for low-cost disposal.
Laberge Group partnered with the Village to deploy several strategies to reduce upfront project costs and realize long-term operating cost savings. Significant savings were realized by:
Fast-tracking the project by advancing multiple phases simultaneously and progressing rapidly through each phase, from schematic design and land acquisition, through environmental approvals, design, and permitting.
Selecting the land adjacent to the previous wastewater treatment plant and effectively negotiating purchase of the property to enable leveraging of existing infrastructure while eliminating the need for costly pumps.
Utilizing passive treatment systems that can be operated without intensive labor requirements.
To help additionally defray project costs, Laberge Group partnered with the Village to develop a "funding quilt" from multiple sources. Funding secured includes:
$5,000,000 New York Water Infrastructure Improvement Act (WIIA) grant funding.
$1,000,000 Community Development Block Grant (CDBG) funding.
Clean Water State Revolving Funds at 0% interest.
This funding was critical to the replacement of the wastewater treatment plant – an essential investment in the future health, vitality, and financial well-being of the community. The newly constructed plant will support the Village's anticipated housing growth based on population projections for the next 20 years. The increased capacity of the new infrastructure will also support economic development that was previously stifled by the lack of adequate wastewater treatment capacity.
Is your community facing drinking water or wastewater infrastructure challenges, but you're unsure how to plan for – or fund – the projects needed to improve the infrastructure and move your community forward?
Get in touch to see how Laberge Group can help. As one of the most experienced consultants in municipal water and wastewater engineering in New York State, we're happy to be a resource for you.