village of colonie, NEW YORK
ms4 compliance
stormwater services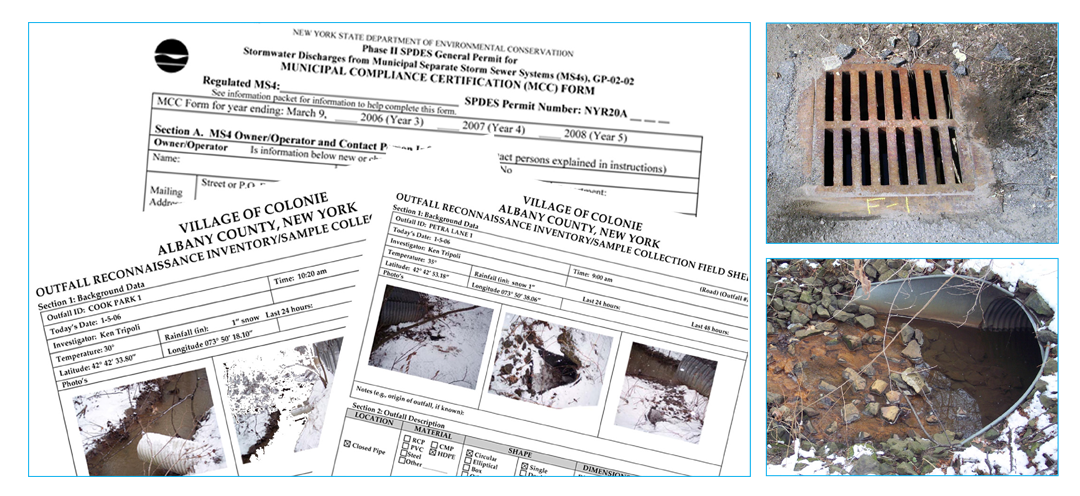 Laberge Group was retained by the Village of Colonie to ensure compliance with the NYS Stormwater Management Program, and to secure its implementation. This program is designed to be an ongoing and regulated approach to ensure water runoff from all sites is cleaner and less invasive to community waterways. Laberge Group assisted the Village in creating custom tailored guidelines and regulations, as well as physically locating all outfalls in the MS4 area, and monitoring them annually for illicit discharges.
Upon retaining Laberge Group for these services, the Village of Colonie emphasized the importance that both the public and private sectors understood the need for the program, and the steps that they were taking to ensure compliance. Laberge Group was able to aide the Village in conducting public meetings, encouraging participation, and delivering information.
Laberge Group continues to assist in the program, ensuring clean water and minimal pollution from storm water runoff.
Is your community looking for stormwater solutions for drainage, MS4 compliance, or system mapping? Laberge Group is one of New York State's most experienced stormwater consulting firms and we'd be happy to be a resource for you. Get in touch.