town of queensbury, NEW YORK


rush pond way multi-purpose trail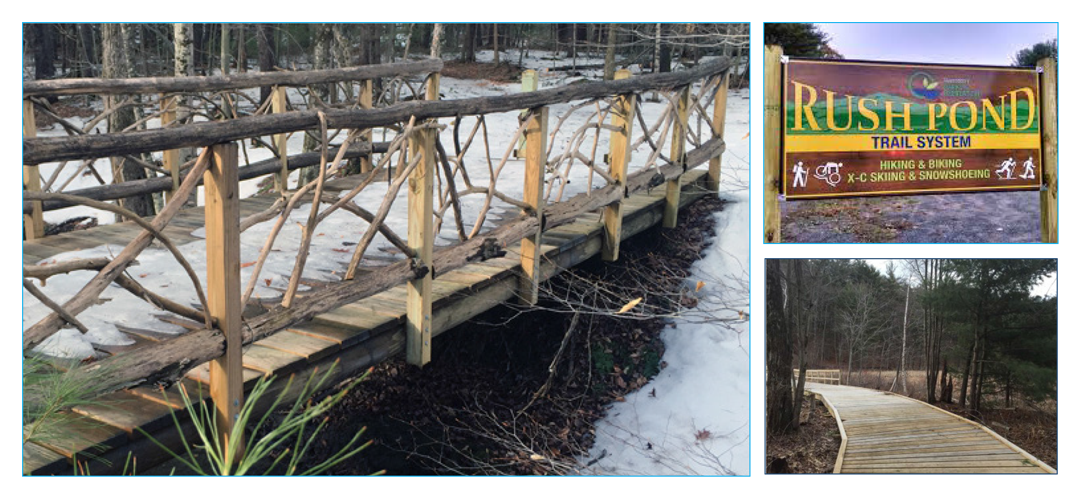 Laberge Group was retained by the Town of Queensbury to develop and expand the Rush Pond environmental area. When the Town of Queensbury adopted their Comprehensive Land Use Plan, development of an Open Space Plan was a priority. The Open Space Vision was adopted with the initiative to develop the Rush Pond natural area – an outdoor education and recreation opportunity for the community. The Town of Queensbury Comprehensive Plan recommended expansion of a network of non-vehicular trails.
Laberge Group services included:
Surveying and mapping.
Investigation of alternate alignments.
Preliminary plans and details.
Environmental review and permitting (wetlands delineation, identification of archaeologically sensitive areas, completion of the Environmental Assessment Form).
Estimated quantities with preliminary opinion of cost.
Preparation of funding application under the Federal Transportation Enhancement program.
Rush Pond Way provides a fixed trail through an undeveloped complex of ponds, streams, and vegetated wetlands, and is designed for non-motorized users such as bicyclists, roller skaters, cross-country skiers, and pedestrians. The pathway accommodates travel in accordance with ADA (Americans with Disabilities Act) standards, and provides access for emergency and maintenance vehicles on an as needed basis. Where practical, Rush Pond Way was built into existing trails to minimize disturbance of the land. The trail provides connection of Fox Farm Road to an existing trail system through the Rush Pond environmental area.
If your community, school, or public service organization is considering updating or developing new sports facilities, environmental education opportunities, multi-purpose trails, or recreational facilities, get in touch to see how Laberge Group can help. We're happy to be a resource for you.