CITY OF COHOES, NEW YORK


COMPREHENSIVE PLAN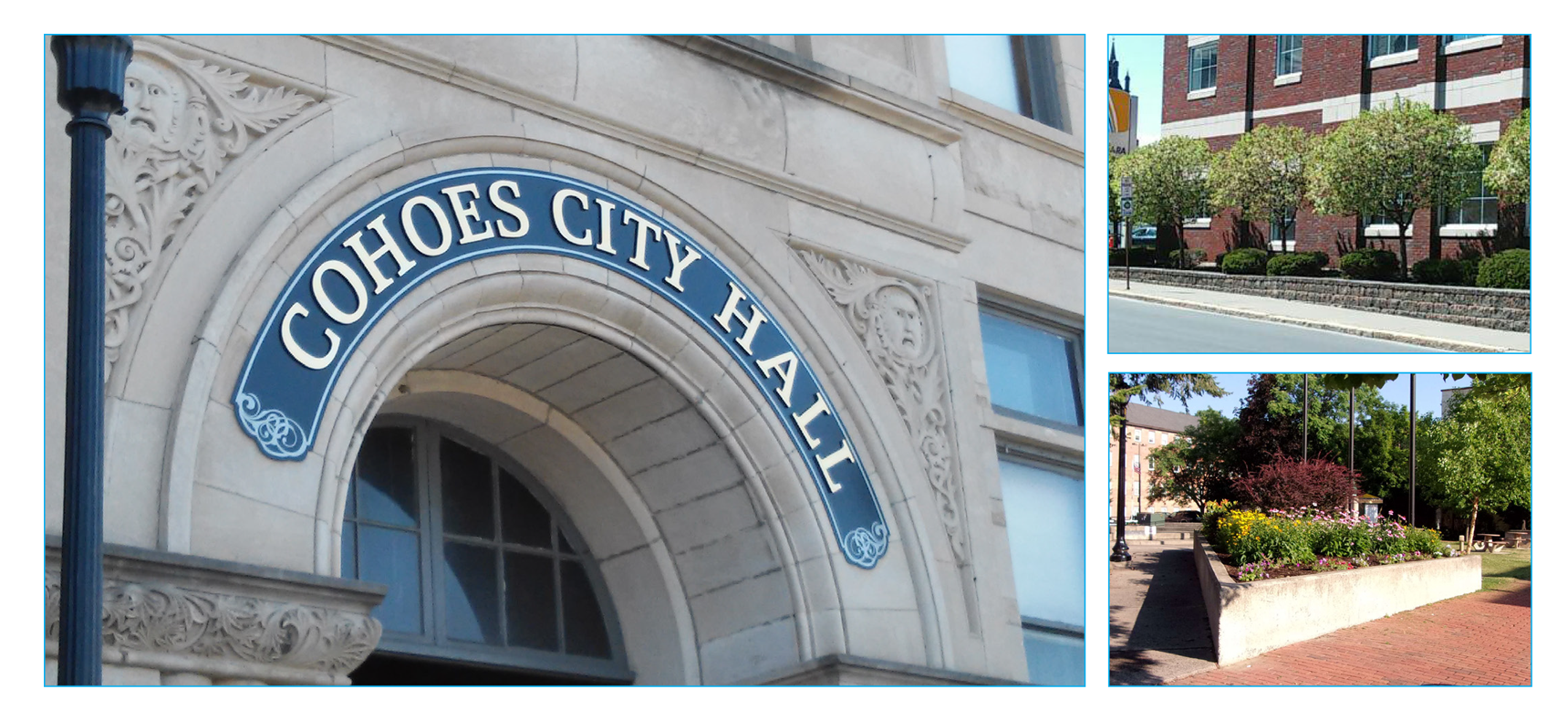 Laberge Group was retained by the City of Cohoes to update its Comprehensive Plan which had remained unaltered for more than 20 years. This initiative entailed a thorough review and analysis of numerous City plans and studies, and intentionally incorporated relevant principles from the Regional Economic Development Council Sustainability Plan and the Capital Region Sustainability Plan. Laberge Group conducted interviews of City leaders and department heads, and also led a robust public participation program to engage the City's residents in the development of the Plan. This outreach – which included stakeholder interviews, roundtable discussions, open houses, and public meetings – was essential to understanding and synthesizing the City's vision for its future. It also provided key insights into the pressing issues and promising opportunities facing the City. 
The resulting Cohoes Comprehensive Plan, entitled "Cohoes Proud," presented strategies for achieving the City's vision to grow in a more economically, environmentally, and socially sustainable way. To support this vision, the Plan was centered around "smart growth" principles, including:
Encouraging intentionally compact growth.
Promoting mixed land uses.
Creating a range of housing opportunities.
Providing a variety of transportation options.
Preserving and creating open space.
Fostering a strong sense of place.
Promoting a sustainable City infrastructure.
To assist in the implementation of strategies designed to further the goals of the Comprehensive Plan, Laberge Group provided a matrix that matched each strategy with responsible parties, potential funding sources, and project timelines. Upon adoption of the Comprehensive Plan, Laberge Group partnered with the City to amend the Zoning Law, making it compliant with, and supportive of, the new strategies and policies outlined in the Plan. Revisions were designed to incentivize and streamline investment within target locations. The newly adopted Form-Based Code will assist in forging a strong sense of place and encouraging market preferences for mixed-land uses that will generate reinvestment opportunities throughout the City.
Our team partners with elected officials, community leaders, stakeholders, business owners, and residents to establish a common vision for the future of their municipality, then collaboratively develop specific strategies to attain that vision. To discuss how a well-developed Comprehensive Plan can help your community develop and work collectively toward a shared vision, please reach out using this form to request a free, no-obligation consultation – or simply ask a question that you may have. We'd be glad to help.