CITY OF DUNKIRK, NEW YORK


COMPREHENSIVE PLANNING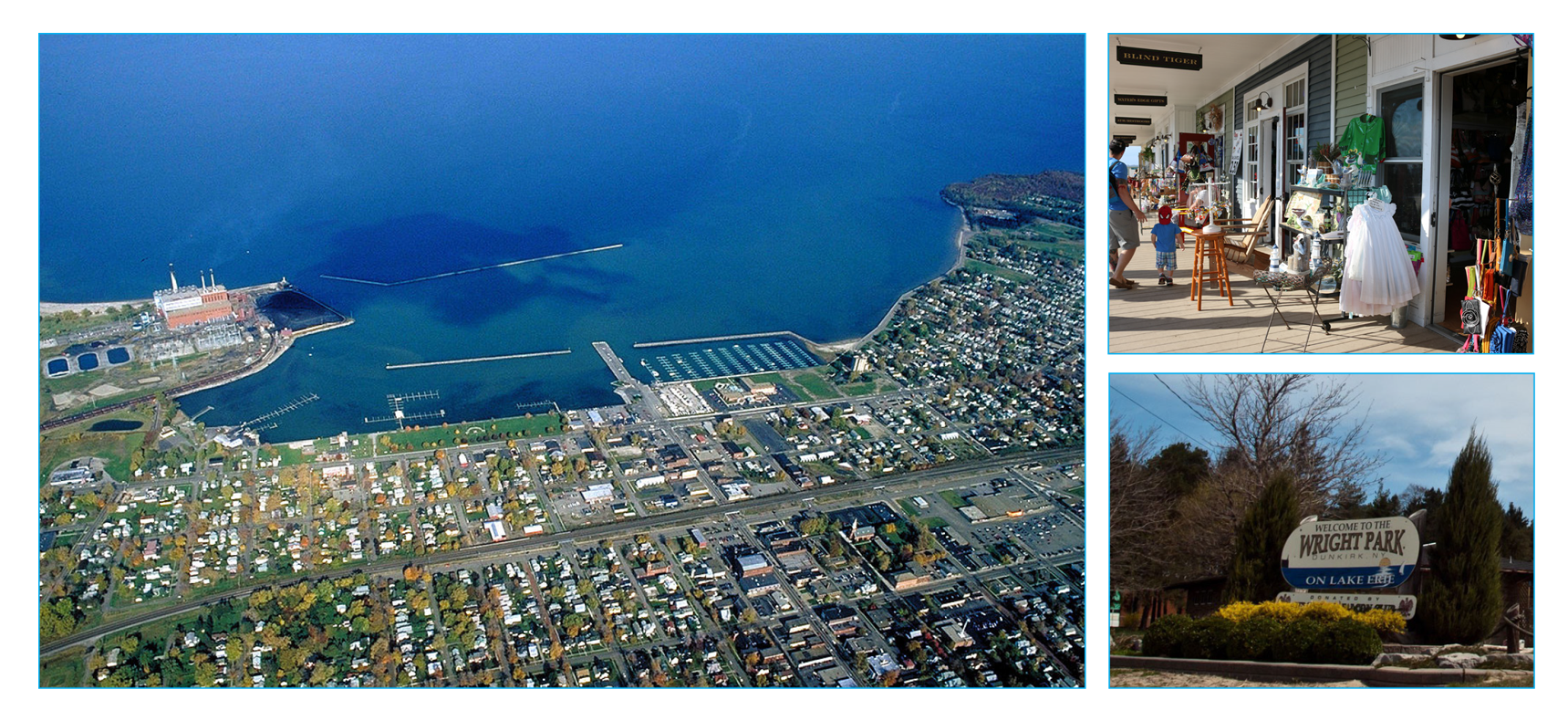 Laberge Group was retained by the City of Dunkirk to develop a Comprehensive Plan which focused on priorities identified by the City leadership, as well as diverse stakeholders, business-owners, and residents. The City of Dunkirk had last prepared a comprehensive plan in 1976. As a result, City officials recognized that their community was long overdue for a new plan in order to understand current conditions and to identify and prepare for future growth and development. The City received a grant through the NYS DOS Local Waterfront Revitalization Grant Program for the preparation of this Comprehensive Plan.
The planning process included a robust public participation process; collaborative workshops with City leaders and stakeholders; and an in-depth inventory and analysis. Findings from the analysis, input from the public, collaboration with City leadership, and comprehensive planning best-practices led to the development of a future vision for the City, coupled with specific goals and recommendations to attain that vision. To support the implementation of projects, an implementation matrix was developed that identified specific recommended actions paired with the responsible parties, potential funding sources, relevant programs, and timelines for completion. More than 25 projects were identified to help the City of Dunkirk achieve its preferred future vision. The projects were organized under the umbrella of six key planning elements:
Housing and Neighborhood Stabilization.
Revitalization of Downtown Dunkirk.
Creating Job Opportunities and Expanding the Local Economy.
Public Facility and City Service Improvements.
Pedestrian and Bicycle Safety Improvements.
Maintenance and Enhancement of Parks and Recreational Opportunities.
The City of Dunkirk has seen many changes and faced a number of challenges over the past two decades. This Comprehensive Plan will help to amplify and leverage assets while directly addressing issues through a well-organized approach to achieving the City's vision for its future.
Our team partners with elected officials, community leaders, stakeholders, business owners, and residents to establish a common vision for the future of their municipality, then collaboratively develop specific strategies to attain that vision. To discuss how a well-developed Comprehensive Plan can help your community develop and work collectively toward a shared vision, please reach out using this form to request a free, no-obligation consultation – or simply ask a question that you may have. We'd be glad to help.