TOWN of MOREAU, NEW YORK


WASTEWATER COLLECTION SYSTEM EXTENSION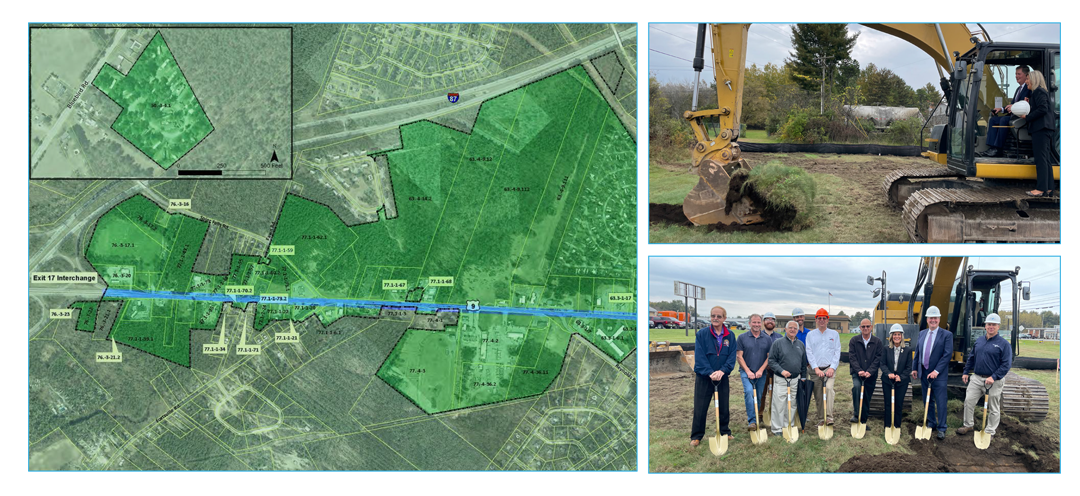 Laberge Group was retained by the Town of Moreau to provide design and construction services to extend the sewer system in order to serve the Route 9 commercial corridor. Neighboring communities had experienced healthy growth rates and expanded tax bases, while growth along the same corridor in Moreau had stagnated. The lack of a municipal sewer system had long-been identified as the key impediment to development and economic growth. In addition, the sewer extension addressed environmental and potential public safety issues caused by on-site wastewater disposal systems located in porous soil. Despite these issues, efforts by previous administrations to deliver an economically and politically viable solution had been unsuccessful.
The strategy that ultimately made this $16 million sewer extension viable included limiting the wastewater collection system to commercial properties and keeping the cost of the project as low as possible. Cost-savings measures included:
Fast-tracking the project to reduce costs, which required nimble and rapid responses to inquiries and revision requests from regulatory agencies, utilities, property owners, and other stakeholders. It is estimated that this measure alone reduced the project timeline by 2 years, resulting in an estimated savings of $3.2 million.
Strategic timing of contract negotiations and construction material purchases, including approximately 11 miles of pipe, to secure availability and better pricing.
Utilization of a low pressure system rather than gravity lines, which delivered approximately $2 million in savings.
The design of the sewer extension included approximately 31,000 linear feet of low pressure sewer and 27,400 linear feet of forcemain. In addition to designing the sewer collection system, Laberge Group:
Facilitated the formation of the required sewer district.
Provided services in support of a successful public referendum on the sewer extension.
Partnered with the Town to secure funding for the $16 million project (the largest infrastructure expenditure in Town history), including a $4 million WIIA grant and a $12 million EFC loan at 0% interest for 30 years.
The sewer project has encouraged significant investments from business owners and developers, while safeguarding the environment and protecting public safety. These developments will bring much-needed jobs to the Town, while expanding and diversifying the tax base. 
If you are contemplating extending your community's wastewater collection system extension to spur economic growth and improve service provision, get in touch to discuss the options available to you – including the funding  available to defray the cost. We'd be happy to be a resource to help you get the ball rolling.