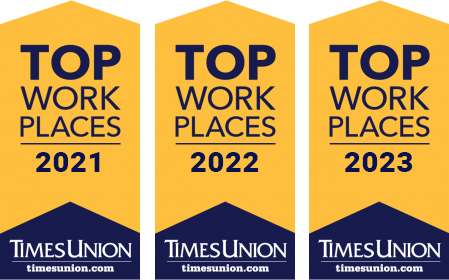 LABERGE GROUP JOB OPENING, ALBANY, NY
CAREEER OPPORTUNITY:
CIVIL ENGINEER
Laberge Group is seeking motivated and talented applicants for Civil Engineer positions to assist in designing and progressing public and private projects throughout New York. The successful applicants will work in a team environment on all types of civil/environmental engineering projects including private site development and municipal drinking water and wastewater projects. Your skills and experience will be used to apply applicable code requirements, prepare technical reports, work with permitting agencies and perform construction phase services.
Engineering Reports and Studies;
Site Design and Permitting;
Drinking Water Distribution and Treatment Design;
Wastewater Collection and Treatment Design;
Water and Wastewater Pumping Station Design;
Dam Rehabilitation Design; and
General Municipal Consulting on a variety of projects.
EDUCATION, EXPERIENCE, AND OTHER REQUIREMENTS:
Design experience desired includes pipeline and pump design, water and wastewater treatment, grading and stormwater design;
The successful applicant will also be able to interpret and apply applicable code requirements, prepare technical reports, work with permitting agencies and perform construction administration duties;
BS degree in civil engineering or a closely related field with 3 – 10 years of relevant experience;
Our office currently utilizes AutoCAD Civil3D, experience with this platform is preferred;
The successful candidate will be energetic with good communication ability and technical skills, as well as have knowledge of commonly used concepts, practices, and procedures; and
Valid Driver's license with a clean driving record.
Laberge Group has provided engineering, surveying, planning, and community development services since 1964 to public and private sector clients. Our diverse portfolio of successfully completed project, coupled with an experienced core of project management and design staff, provides clients creative, integrated and distinctive solutions. We are large enough to be professionally exhilarating and challenging, and small enough to provide highly attentive service to our clients.
This is an opportunity to join a growing, well established firm which offers a competitive salary of $65,000 to $90,000 commensurate with experience as well as an excellent benefit package.  Check out our website at www.LabergeGroup.com.
All replies will be held in confidence. Interested candidates should send a detailed resume including education, work history and experience with emphasis on the elements identified above along with salary requirements to hr@labergegroup.com Laberge Group is an Equal Opportunity Employer – M/F/Veteran/Disability.