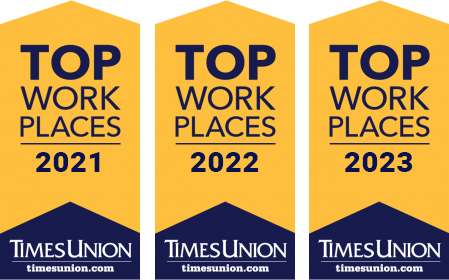 LABERGE GROUP JOB OPENING, ALBANY, NY
CAREEER OPPORTUNITY:
SENIOR PLANNER
Laberge Group is looking to add an experienced Planner to our expanding team! We work with a variety of municipalities to create custom comprehensive plans, update existing plans, and improve communities throughout New York. We specialize in public outreach and engagement, revitalization efforts, community planning, with a focus on implementation. This individual will work collaboratively with our team to assist with a wide range of municipal clients, as well as assist with a wide variety of planning documents.
Perform Technical research and writing, document preparation and publication.
Complete all aspects of public engagement: presentation materials, community surveys, stakeholder interviews, website setup, and community meetings.
Attend community public meetings and hearings.
Prepare comprehensive plans, zoning regulations/form-based codes, design guidelines, and other community plans.
Develop strategies for communities throughout New York.
Conduct environmental review (SEQRA/NEPA), including preparation of Environmental Impact Statements.
Collaborate with other team members on a variety of projects.
Bachelors' degree in Community, Regional or Urban Planning or a related field from an accredited university.
ESRI ArcGIS software familiarity.
Excellent work ethicAdobe Creative Suite familiari
Strong knowledge of Microsoft Office, Word, Excel and Power Point required.
Ability to work in fast-paced environment and meet project deadlines.
Ability to work as a member of a team on multiple projects in different phases at the same time.
Must be accomplished in the management of multiple projects with excellent presentation, verbal and written communication skills.
Excellent technical writing and computer skills are required.
Salary will be based on experience with a range of $65,000 to $95,000. The position is based in Albany, NY.
Laberge Group has provided engineering, surveying, planning, and community development services since 1964 to public and private sector clients. Our diverse portfolio of successfully completed project, coupled with an experienced core of project management and design staff, provides clients creative, integrated and distinctive solutions. We are large enough to be professionally exhilarating and challenging, and small enough to provide highly attentive service to our clients.
This is an opportunity to join a growing, well established firm which offers a competitive salary commensurate with experience as well as an excellent benefit package. Check out our website at www.LabergeGroup.com.
All replies will be held in confidence. Interested candidates should send a detailed resume including education, work history and experience with emphasis on the elements identified above along with salary requirements to hr@labergegroup.com. Laberge Group is an Equal Opportunity Employer – M/F/Veteran/Disability.