town of vienna, NEW YORK


municipal salt facilty engineering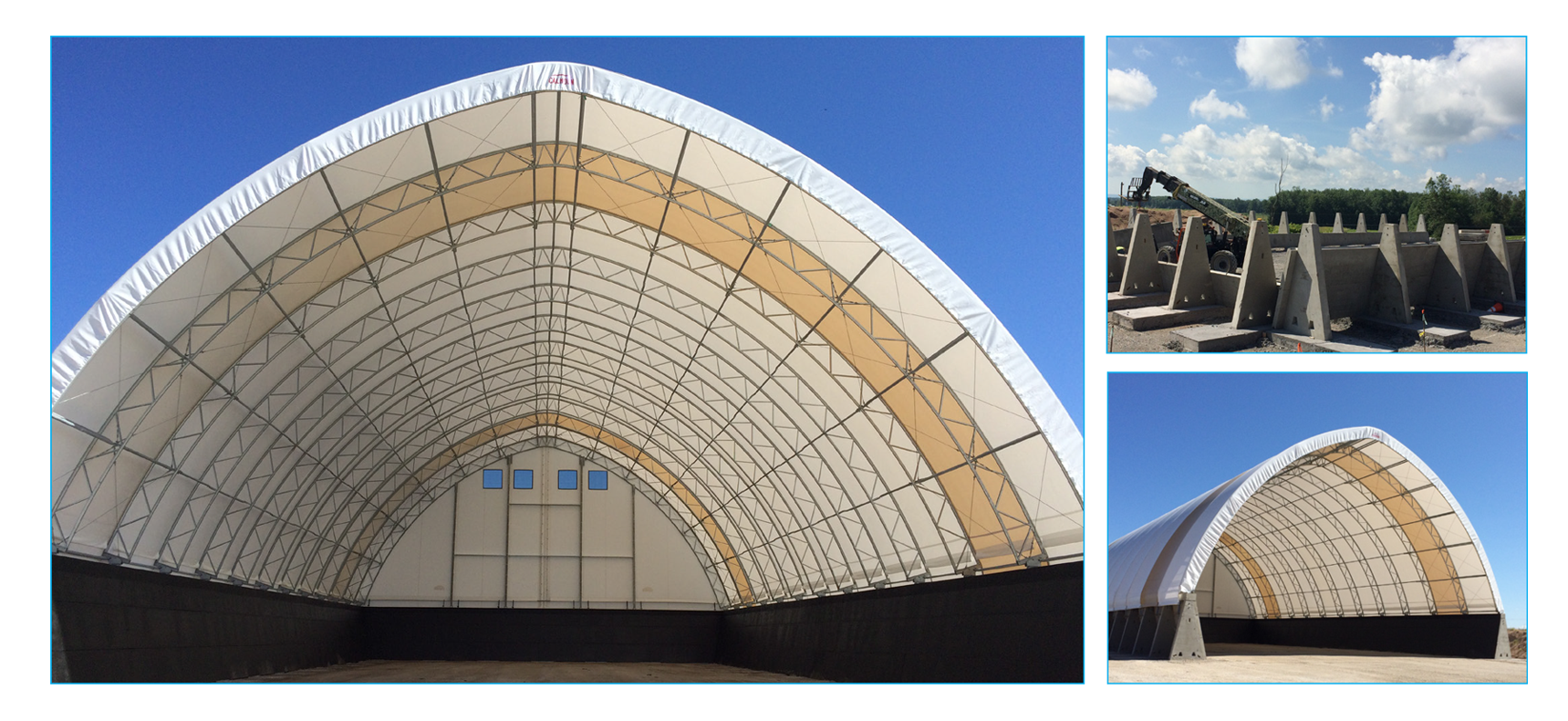 Laberge Group was retained to provide municipal salt storage facility engineering, site design, and bid preparation services for the Town of Vienna, NY.  Services provided by Laberge Group included:
Site Design and Engineering: Developed a site plan to establish the finished floor elevation for the salt storage building and general grading pattern around the structure. Because the Town decided that their Highway Department personnel would use Town-owned equipment to perform initial site preparation, the site plan included specific information to clarify which tasks were to be performed by the contractor and which would be the responsibility of the Town. Laberge Group subsequently conducted a site visit to observe and report on the site preparation activities performed by the Town.
Building Design and Engineering: Prepared a building plan, section and elevations, and performance specifications for the steel truss 72' x 120' salt storage building. Laberge Group also submitted final plans to the Town building inspector for review and coordinated with the building inspector to provide the information required for approval.
Project Manual: Prepared a Project Manual that consisting of contract documents for bidding, a site grading plan, building elevation, floor plan, and the technical specifications for the building.
Bidding & Construction Services: Solicited contractor bids, managed the distribution of information to prospective contractors, and corresponded with the bidders as needed during the bidding period. Laberge Group also reviewed shop drawings prepared by the selected contractor to confirm compliance with the contract documents.
Storing the Town's aggregate within the new building protects the Town's investment in their the salt inventory, while also protecting the surrounding environment from salt runoff.  
If your community is contemplating the need for a sand and salt shed, we would be happy to discuss the options available to you, including how this facility can improve the efficiency of service delivery and the possibility of grant funding to defray the cost. Get in touch to see how Laberge Group can help. We're happy to be a resource for you.