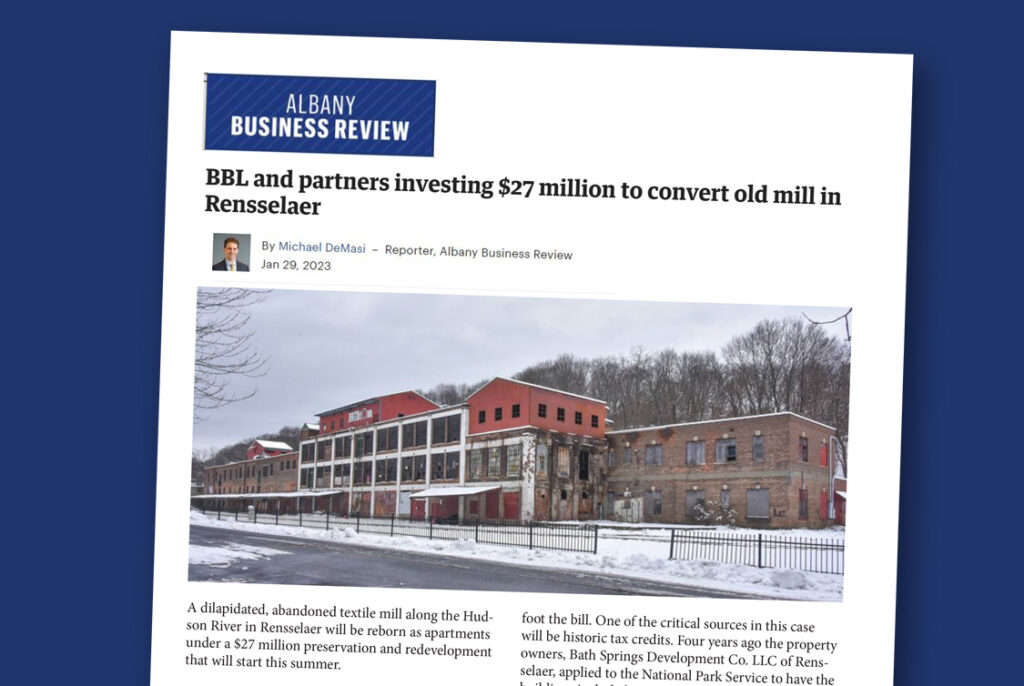 Restore New York Grant Funding supports a $27 million investment to redevelop an abandoned mill in Rensselaer, NY
Laberge Group is excited to have partnered with the City of Rensselaer to secure a $1.8 million Restore New York grant to preserve an abandoned and deteriorating textile mill and redevelop the structure as a mixed use space. The $27 million redevelopment project being undertaken by a partnership that includes BBL, one of the region's largest commercial builders, will transform the decrepit buildings along the Rensselaer riverfront into apartments and commercial space that could include a restaurant and boat services. The project is perfectly aligned with Restore New York's primary objective of encouraging community development and neighborhood growth through the redevelopment of blighted structures. 
Click on the image above to read the full article. Or click HERE to view it on Albany Business Review. 
Is your community looking to spur economic development by encouraging the redevelopment of abandoned buildings or  blighted structures?
Laberge Group's community development team would be happy to be a resource to help evaluate your options. Simply submit this form and we'll get in touch soon!