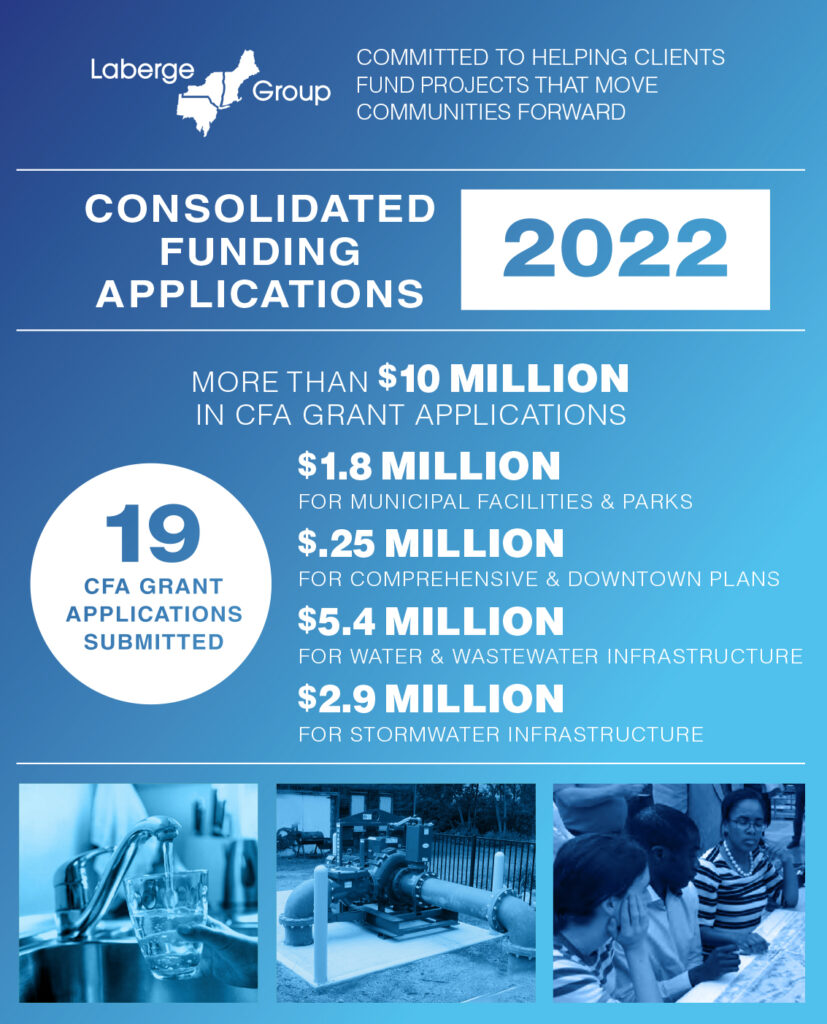 2022 NYS CFA Grant Applications are in!
Laberge Group is proud to have assisted municipal clients in submitting applications for more than $10 million in NYS CFA funding this year. The 19 applications submitted will support projects ranging from water and wastewater infrastructure to parks and municipal facilities to comprehensive and down-town planning. Each of these vital projects will help move these communities forward and improve the lives of their citizens.
To discuss how proven strategies – which have contributed to funding success in securing nearly $300 million in project funding for municipal clients since 2000 –  can help further YOUR community's most important projects, drop us a note using this form or reach out to Ben Syden, AICP, Vice President at clientservices@labergegroup.com or
518-458-7112.
We will be happy to be a resource for you, address your questions, and discuss funding options and opportunities.