Congratulations to our clients for securing more than $4.75 Million in NYWIIA water infrastructure grants!
Laberge Group is proud to have partnered with client communities to secure more than $4.75 Million in NYWIIA grant funding to support vital drinking water infrastructure projects. Congratulations to the Villages of Otego and Wurtsboro and the Town of Schodack!
NYWIIA funding is awarded to modernize water infrastructure with the aim of improving and safeguarding water quality to provide New York communities with clean drinking water. Each of these communities will benefit greatly from the grant funds they have been awarded, which will further the implementation of the following vital projects:
Village of Otego, NY Water Infrastructure Grant Funding
Source, Distribution, Pump Station, & Storage Upgrades            
Total Project Cost: $6,686,500        
NYWIIA Grant Award: $3,000,000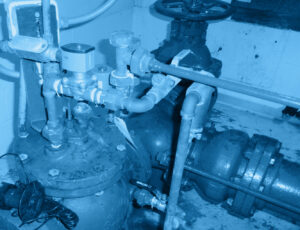 NYWIIA grant funding will support the implementation of urgent improvements to the Village of Otego's water system. Due to the age and condition of the water infrastructure, including watermains, service laterals, the pump house, the booster station, and the storage tank, the following improvements are vital measures to safeguard water quality and system reliability:
Replacing pipes which have exceeded their life expectancy, leading to frequent breaks that contributed to water leakage, with new, larger pipes.
Installing hydrants to conform to Recommended 10 State Standards for Water Works.
Discontinuing of the use of a watermain on the bed of Otsdawa Creek by relocating the watermain to a location where it will not be exposed to erosion, vandalism, and freezing.
Replacing or eliminating a booster station for the Village water tank.
Relocating or raising the floor of a pump house within the floodway of the Susquehanna River that has been damaged by flooding.
Installing a mixing system in the Village water storage tank to prevent water from becoming stale and to provide freeze protection.
The NYWIIA grant funding secured will enable the Village to proceed with these necessary water infrastructure repairs and improvements to their water system.
Town of Schodack, NY Water Infrastructure Grant Funding
Battisti Water District 10
Total Project Cost: $1,182,000  
NYWIIA Grant Award: $709,200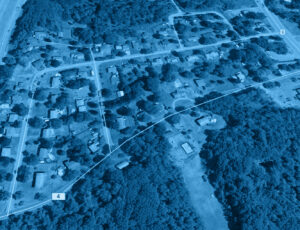 The NYWIIA funding will support the Town of Schodack in establishing a new water district to serve the existing private water service area commonly referred to as the Battisti Subdivision. The private water system was abandoned by the previous owner to the New York State Department of Public Service (NYSDPS).
The water infrastructure system, which is aging and deteriorating, is in need of extensive upgrades. Emergency system repairs are frequent, resulting in a loss of water service and "boil water" orders. It is also reported that the existing mains demonstrate tuberculation which has resulted in reduced capacity and diminished visual water quality as well as plumbing fixture staining. Residents served by the existing system remain concerned about the reliability of the water supply, quality of water, and system pressures.
The awarded NYWIIA grant funding will enable the establishment of a new Water District within the Town, the abandonment of the existing aging water infrastructure, and the much-needed and extensive water infrastructure upgrades. This vital project will improve water quality, pressure, operation, and maintenance, providing for the long term health and safety of the users. 
Village of Wurtsboro, NY Water Infrastructure Grant Funding
Sullivan Street Water System Improvements         
Total Project Cost: $1,746,000        
NYWIIA Grant Award: $1,047,600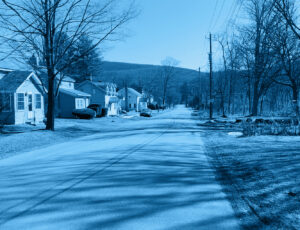 The secured NYWIAA grant funds will enable the Village of Wurstboro to implement much-needed water infrastructure improvements. Aging infrastructure, including deteriorating cast iron pipes that have caused frequent water main breaks, have led to water service disruption and potential water quality issues. Key water infrastructure improvements that will be supported by the grant funding include: installing a mixer in the Village's water storage tank to maintain water quality and provide freeze protection; replacing aging and deteriorating cast iron pipes; and prioritizing the replacement of the water main that provides fire protection to the Village with a larger pipe to accommodate greater flow.
NYWIIA grant funding will help defray the significant cost associated with these vitally important water infrastructure improvements in order to minimize the financial burden on taxpayers.
Is your community conducting expensive and disruptive ad-hoc emergency repairs to aging and deteriorating water infrastructure? If so, Laberge Group would be happy to be a resource for you on cost-effective solutions as well as infrastructure grant and funding opportunities. Simply submit this form and we'll get in touch soon!