Schodack, NY Planning Board Consulting and Construction Phase Services for the Strawberry Fields Subdivision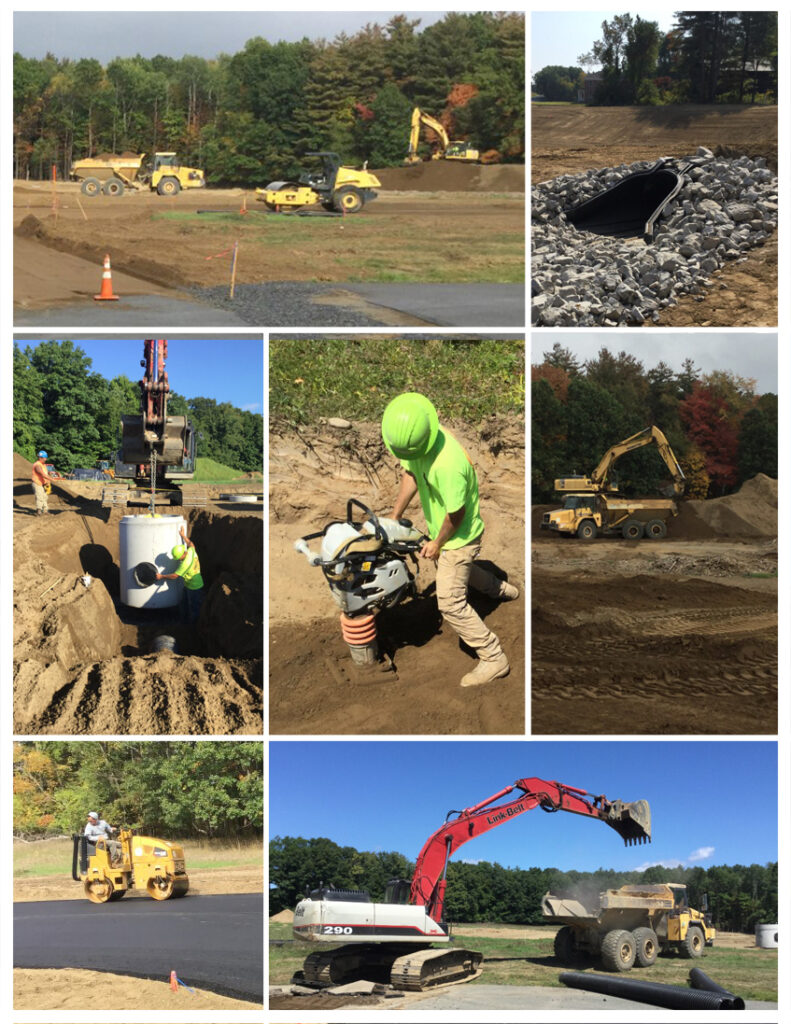 Laberge Group is pleased to have provided Planning Board review and construction phase services to the Town of Schodack, NY to support the construction infrastructure for 20 homesites, including streets and stormwater infrastructure required to support these homes, in the Strawberry Fields subdivision. Services provided included construction observation; contractor coordination regarding the work conducted on site as well as adherence to the approved plans; and the logging of daily construction reports.
To arrive at the construction phase, Laberge Group first provided a full suite of consulting services to the Town of Schodack's Planning Board. This wide array of services included:
Conceptual subdivision review and recommendations leading to the reconfiguration of the subdivision concept.
Review of preliminary plan submission and revised plans; as well as phasing plan and phasing plan revisions.
Examination of, and recommendations pertaining to, legal descriptions of multiple aspects of the subdivision plan including the concept plan, preliminary plan, phasing plan, right of way, and easements.
SEQRA review including relevant documents and environmental information.
Review and recommendations pertaining to SWPPP and MS4 planning.
Coordination with the Town, Town attorney, and developer – as well as the developer's engineer and legal counsel – to address various issues, require numerous plan revisions to meet the Town's objectives and requirements, and facilitate the project to the construction phase.
Construction representation of the Town's interests during and after construction of public improvements.
Ongoing coordination and collaboration with the Town and the developer's engineer.
If you have questions regarding planning board review engineering and planning services, we'd be happy to help. Simply get in touch to schedule a no-obligation information session – or put your question(s) straight into the form. We're happy to help!