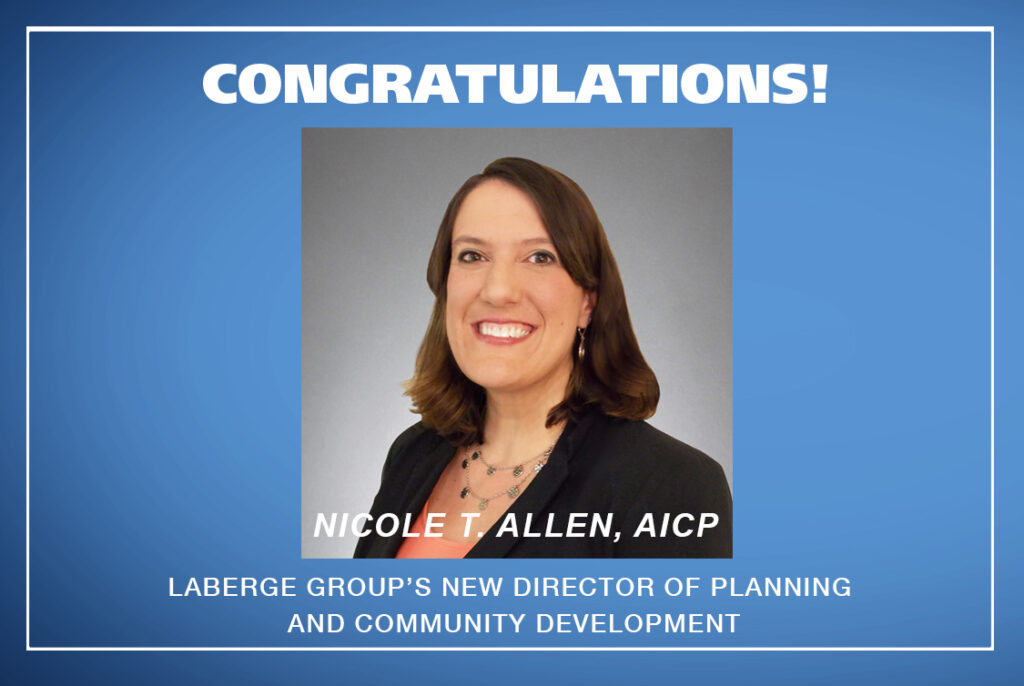 Laberge Group is pleased to announce the promotion of Nicole Allen, AICP to the position of Director of Planning and Community Development. As Director, Ms. Allen will utilize her experience and acumen to oversee all planning and community development projects for Laberge Group clients from the initial conception to final approval. She will also continue to lead funding development and grant administration activities for client communities. In her new role, Ms. Allen will be an integral member of Laberge Group's leadership team, contributing to the firm's continuing growth and commitment to collaborating with clients to solve their most difficult problems and capitalize on their most promising opportunities.
Ms. Allen has more than 25 years of experience in developing and managing a wide range of planning projects, including strategic plans, comprehensive plans, government efficiency studies, corridor plans, zoning ordinances, subdivision regulations, and design guidelines, as well as plan review for a number of client communities. Ms. Allen frequently designs and implements public engagement plans, delivers keynote presentations at state-wide conferences, and authors articles for planning and municipal trade publications. She is well versed in NEPA and SEQRA documentation and conformance with state and federal regulations as well as good planning practices. In addition, Ms. Allen has served as a Planning Board planning consultant for several communities, overseeing site plan and subdivision plan review. She is also a key member of Laberge Group's Government Operations team.
Please join us in congratulating Ms. Allen on her well-deserved promotion.