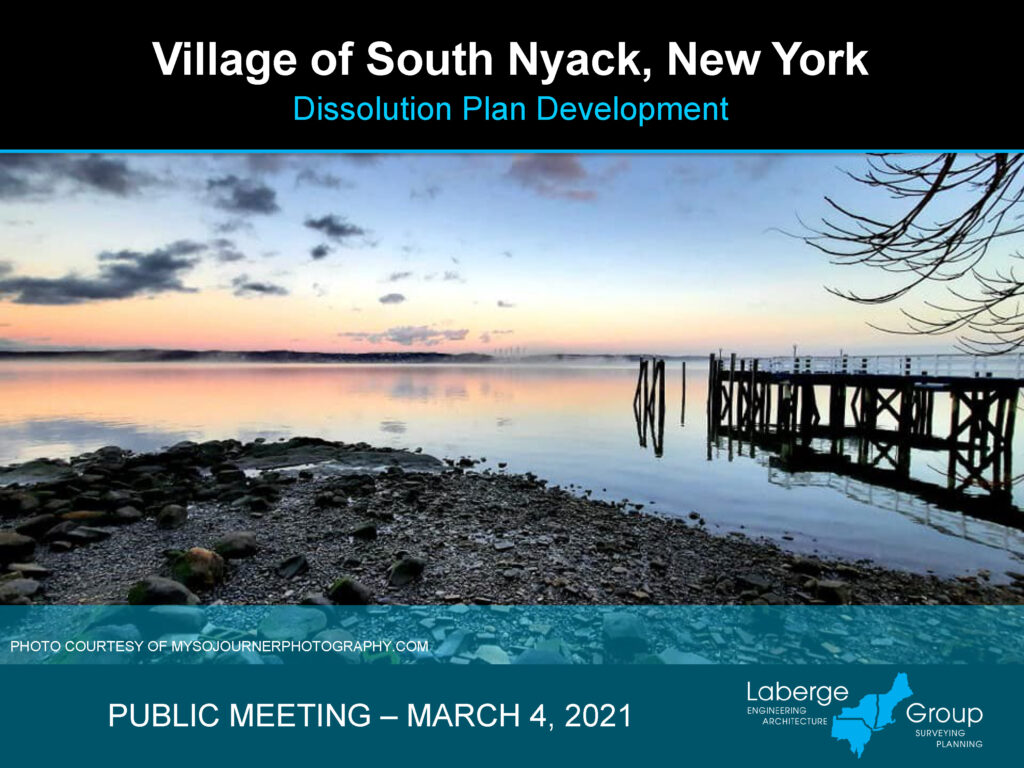 Many thanks to the many members of the South Nyack community who attended and participated in last night's Public Information Meeting. This well attended meeting addressed the ongoing development of the Village Dissolution Plan for the Village of South Nyack.
A presentation delivered by Laberge Group's Local Government Operations & Efficiency team provided information regarding the planning process and the progress made thus far. The meeting was then open to questions and input from community members, many of whom actively participated.
Leadership of both the Village of South Nyack and the Town of Orangetown are to be commended for the effort they are putting in to collaborate on strategies to facilitate a smooth transition between governing entities, address the many technical and practical issues that must be resolved prior to Village dissolution, and provide continuity of services to South Nyack residents.
Has your community been discussing Village Dissolution? If so, Laberge Group is happy to be a resource to you during the early phases of the conversation. Our Government Operations & Efficiency team is among the most experienced in the State, having collaborated on 6 of the 12 most recent village dissolutions in New York. Please reach out with any questions you may have, either by filling out the form below or contacting Ben Syden at (518) 458-7112 or bsyden@labergegroup.com. We'll be happy to help.
questions about dissolution?
Can you spare a few minutes now to discuss strategies that could impact the fiscal viability and service delivery in your community for years to come? Get in touch to see how Laberge Group can help. We're happy to be a resource for you.