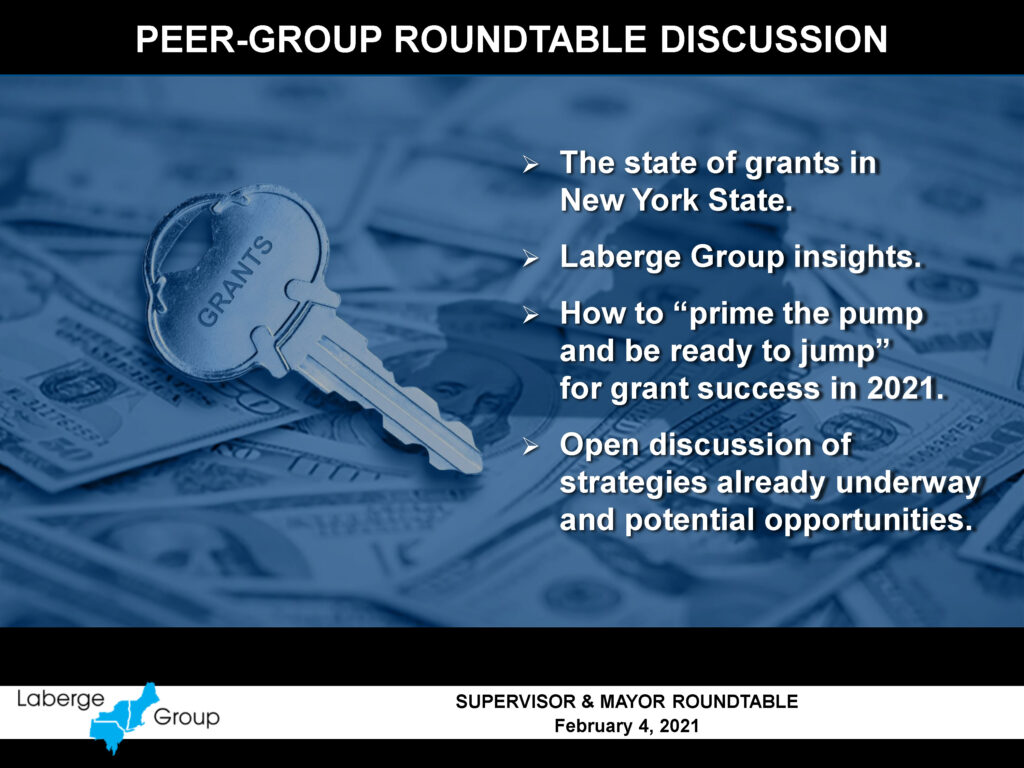 Laberge Group was pleased to host a Roundtable Discussion on "The State of Grants in New York State." This client-only presentation and discussion with Supervisors and Mayors from throughout the State covered Laberge Group's insights into the unprecedented and rapidly evolving grant environment of 2021, addressed how to "Prime the Pump and be Ready to Jump" for grant success, and included an informative open discussion with participating Supervisors and Mayors.
If you have any questions regarding grants, or if we can be of any help, please don't hesitate to contact Ben H. Syden, AICP at (518) 458-7112 or reach out by email to bsyden@labergegroup.com.  Or access the full video via the form below.
To access a video of the presentation segment of the Roundtable, simply complete the form below. We will send you a link to the presentation as well as a password shortly.