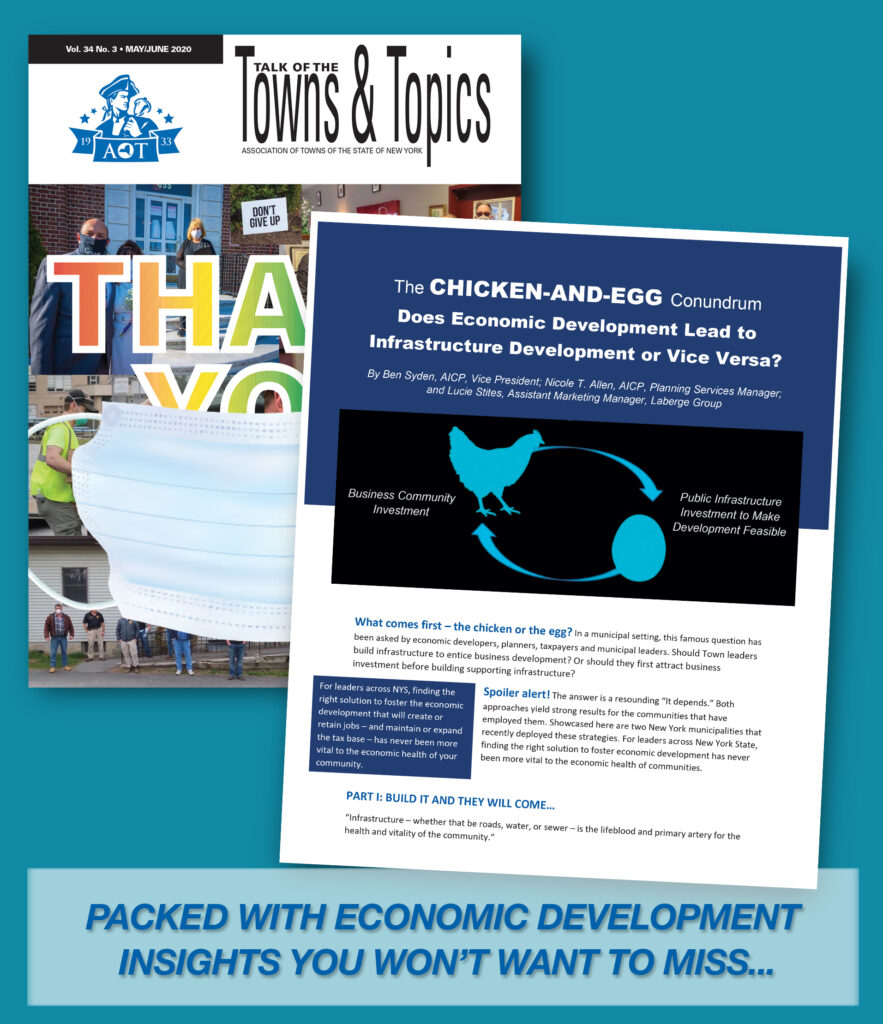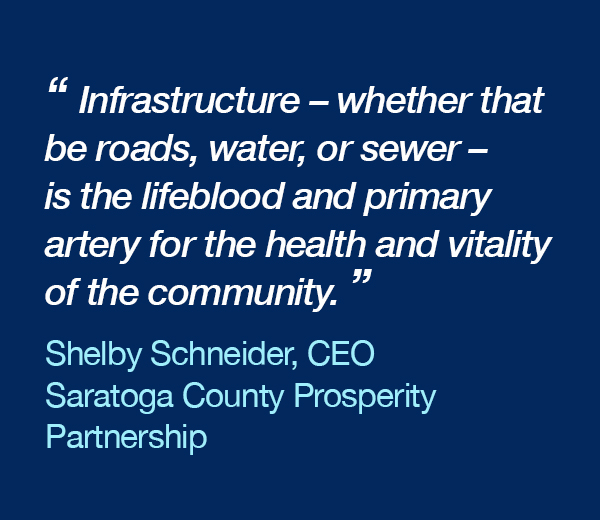 For community leaders across New York State, finding promising solutions to foster economic development that will create or retain jobs – and maintain or expand the tax base – has never been more vital to the economic health of your community. If you are exploring ways to stimulate your local economy, you won't want to miss "Does Economic Development Lead to Infrastructure Development or Vice Versa?" published in the latest issue of the NYS Association of Towns' magazine, Talk of the Towns.
This article provides case studies in which towns used infrastructure planning and development to spur economic development.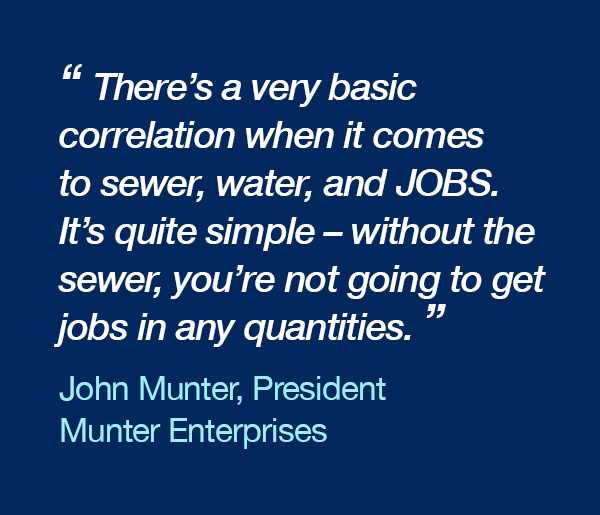 CASE STUDY I – BUILD IT AND THEY WILL COME looks at the Town of Moreau, where economic growth had been stagnant for years while similar towns to the north and south grew their economies and diversified their tax bases. Moreau's leaders learned from prospective developers and commercial interests that their commercial corridor was not a viable investment for large-scale businesses due to a lack of municipal sewer service. To learn about the commercial and retail interest – as well prospective jobs – spurred by the Town's initiative to expand sewer service along the commercial corridor, CLICK HERE.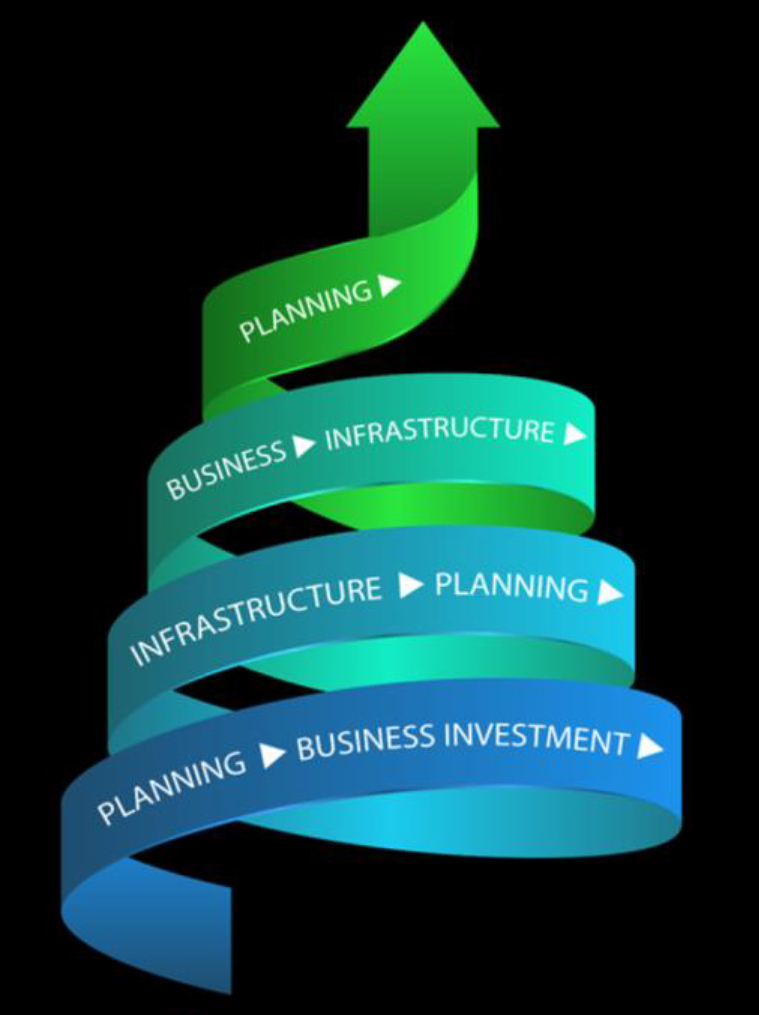 CASE STUDY II – PLAN IT AND THEY WILL COME looks at the Town of Plattsburgh, which was determined to capitalize on the opportunity presented by an underutilized but very promising parcel of land in a light industrial area. Learn how Town leaders used infrastructure planning to forge forward with a plan to attract investors without the benefit of a proverbial blank check to build the infrastructure necessary to support the property's viability by CLICKING HERE.
Infrastructure grant funding was instrumental in implementing the projects highlighted in both of these case studies.
As you seek solutions to create jobs and expand your tax base by attracting economic development, don't miss the opportunity to investigate whether infrastructure development or planning could play an important role in propelling your community's economic recovery.
If Laberge Group can be of any help in discussing your economic development options, vetting potential opportunities, or investigating infrastructure grant options, please don't hesitate to reach out to Ben Syden at (518) 458-7112 or contact us at clientservices@labergegroup.com to schedule a free conference call.