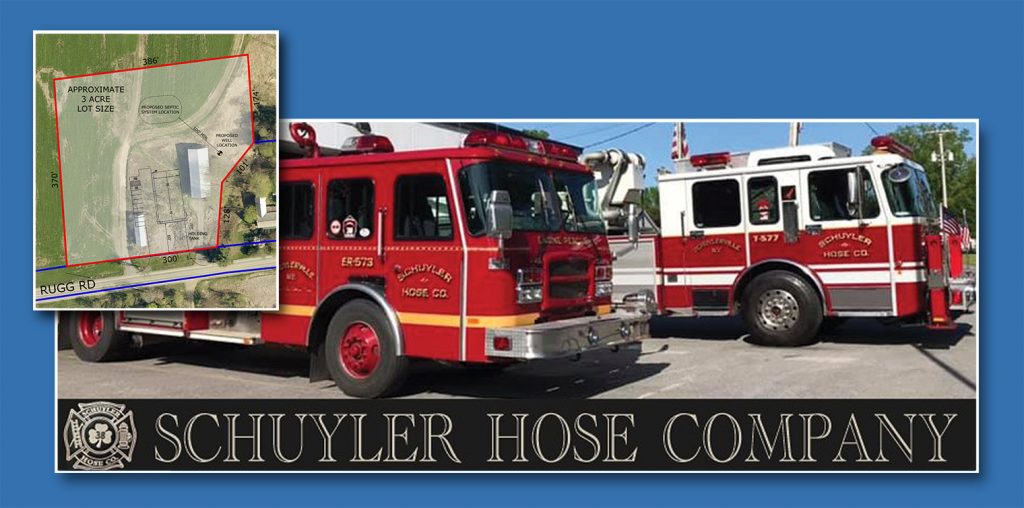 Laberge Group has been retained to provide site plan, survey, engineering design, and other key services for the construction of a new Fire Substation for the Schuyler Hose Company. This fire substation will preliminarily include two bays, one of which will house a ladder truck while the other will be utilized for other firefighting apparatus. In addition to providing building design services, Laberge Group will also:
Conduct a topographic survey
Conduct necessary environmental assessments, report on mitigation requirements for wetlands and endangered species that may be on the property, and detail any potential project impact of these environmental features on the project
Develop a site plan
Conduct soil testing to inform the septic system design and stormwater management system
Design a subsurface sewage disposal system
Develop a Storm Water Pollution Prevention Plan (SWPPP) and obtain the required NYSDEC General Permit coverage
Prepare and submit required applications to the Town Planning Board & Zoning Boards and represent the project at meetings required for application approval
Develop an architectural concept design and construction documents, including floor plans, elevation views, schedules of materials, construction details, notes and specifications
Prepare conceptual and construction building systems documents
Coordinate water quality testing and well installation of a new water supply well
Once completed, the Substation will enhance the quality of service provided by the Schuyler Hose Company and reduce the fire department's response time to calls from the neighboring Town of Northumbrland, NY.
If your community is in need of site plan, survey, or engineering design for your Fire Department or any other municipal building, we would be happy to discuss the options available to you. Please call Ben Syden at (518) 458-7112 or contact us at clientservices@labergegroup.com to schedule a free conference call.