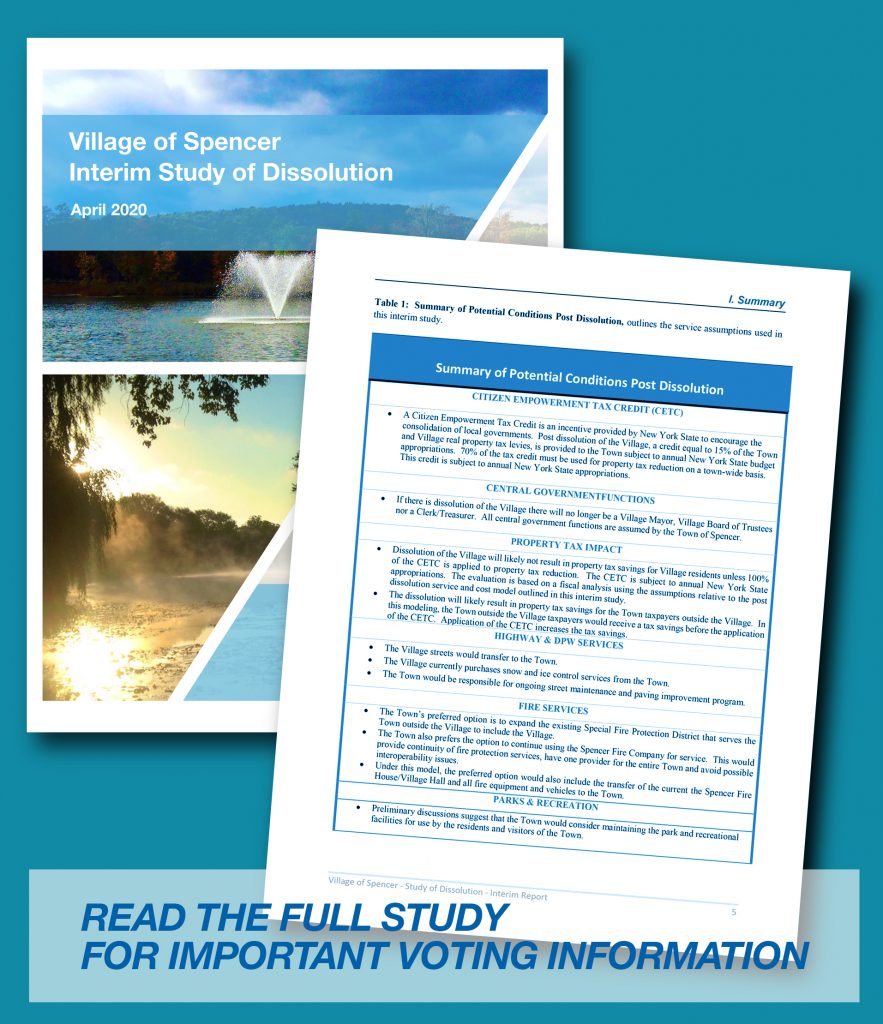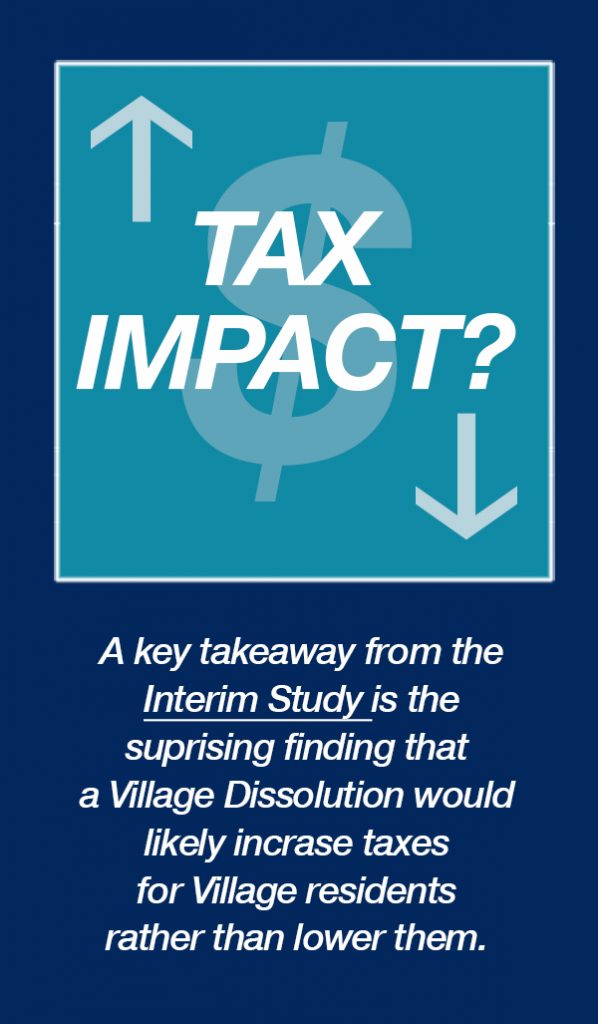 The Village of Spencer has made the Interim Study of Dissolution, prepared by Laberge Group, available to the public for review. This Interim Study, which was developed in response to a petition submitted by citizens of the Village calling for the dissolution, provides information essential for the electorate to make an informed decision when the proposed dissolution comes to a vote.

This Study is based on discussions with Village and Town elected officials, as well as operational and fiscal data procured from the Village and Town. The Study provides information on possible effects that terminating Village governance might have on services and governance, as well as the related fiscal impact of dissolution. Based on non-binding input from both the Village and Town, the Study conveys the potential impact of dissolution on services such as Highway and DPW, Fire Services, Street Lights, Police Services, and Land Use /Planning Deliberations.

A key take-away from the Interim Study is the likelihood that, contrary to presumptions, a Village dissolution is likely to raise taxes for Village residents rather than lower them. An unexpected finding like this underscores the importance of conducting this type of study to provide accurate and unbiased information to inform a vote of great significance to Village residents. The Full Interim Study of Dissolution is available HERE.
Is your community considering a Village Dissolution or shared services initiative to save your taxpayers money in these challenging economic times? If so, Laberge Group's Local Government Operations & Efficiency team would be pleased to answer your questions about the process. Simply call Ben Syden at (518) 458-7112 or contact us at clientservices@labergegroup.com to schedule a free conference call.
Laberge Group's Local Government Operations & Efficiency team has partnered with communities throughout New York State to develop innovative and effective solutions that streamline operations, increase efficiency, reduce duplicate layers of local government, and establish regional approaches to the provision of local government services. Our focus is on practical and implementable solutions that deliver both cost savings and effective service delivery to our client communities.
Learn more about the Local Government Operations & Efficiency Team HERE.