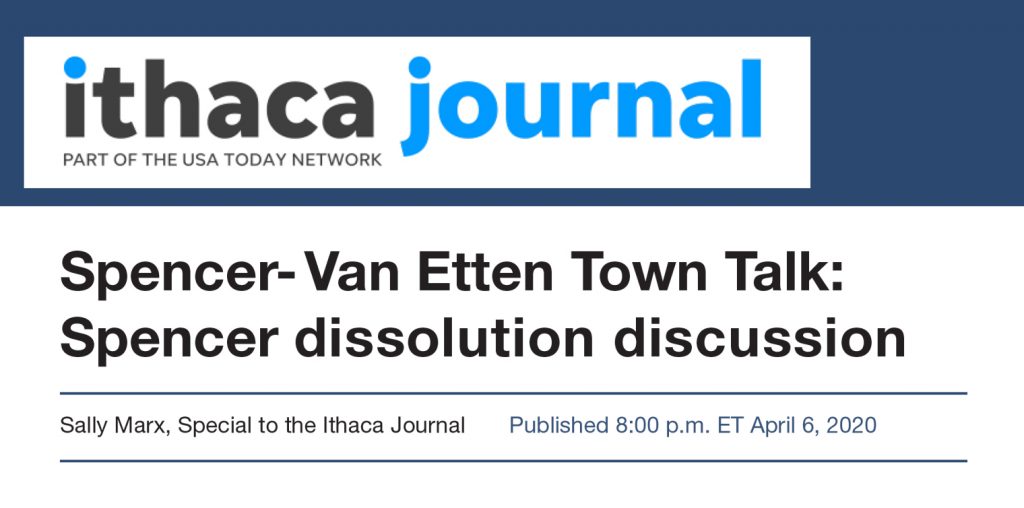 The primary aim of undergoing a village dissolution is typically to provide tax savings for village residents. The April 6 issue of the Ithaca Journal reported on a recent Village Board meeting of the Village of Spencer during which Laberge Group's Ben Syden and Kathleen Rooney shared surprising results from the Study of Dissolution Interim Report currently underway.
CLICK HERE to read the full article and learn about the circumstances that led to this unexpected finding for the Village of Spencer.
Is your community considering a Village Dissolution or shared services initiative to save your taxpayers money in these challenging economic times? If so, Laberge Group's Local Government Operations & Efficiency team would be pleased to answer your questions about the process. Please call Ben Syden at (518) 458-7112 or contact us at clientservices@labergegroup.com to schedule a free conference call.
Laberge Group's Local Government Operations & Efficiency team has partnered with communities throughout New York State to develop innovative and effective solutions that streamline operations, increase efficiency, reduce duplicate layers of local government, and establish regional approaches to the provision of local government services. These solutions include village dissolution, consolidation, shared services, co-location, and more. Our focus is on practical and implementable solutions that deliver both cost savings and effective service delivery to our client communities.
Learn more about the Local Government Operations & Efficiency Team HERE.