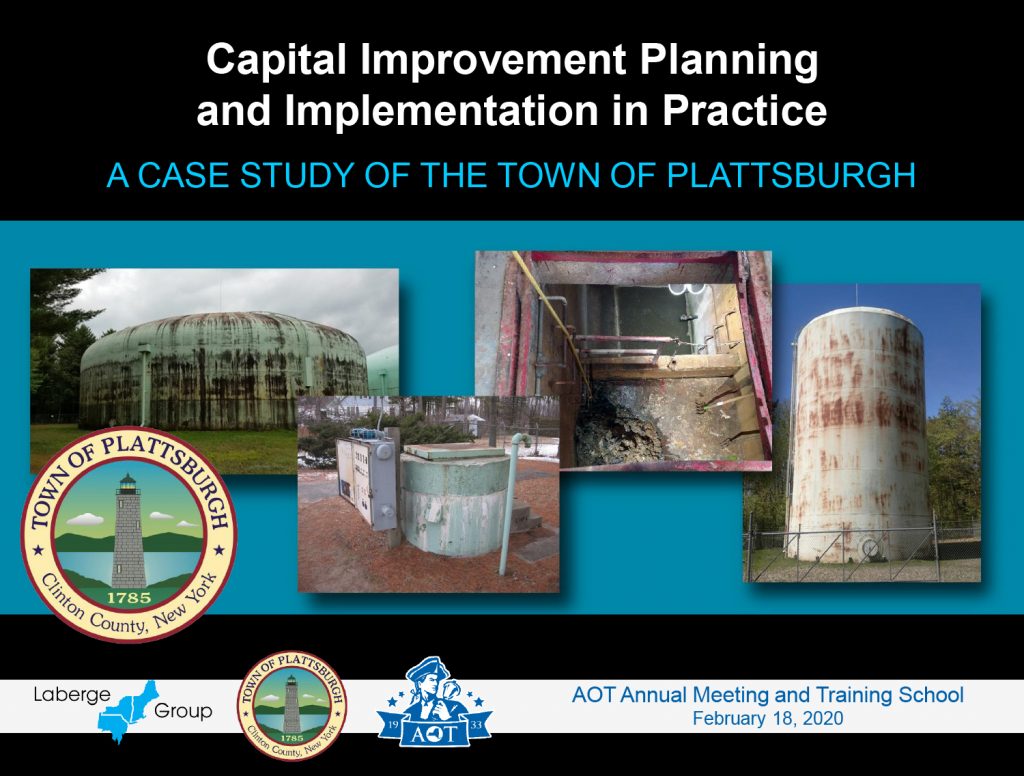 Is your community, like so many in New York State, faced with daunting infrastructure costs due to aging and rapidly deteriorating water and wastewater infrastructure, consent orders, or demands for additional services from facilities that are already nearing capacity? If so, a Capital Improvement Plan may be the tool that helps your community address your water and wastewater infrastructure needs.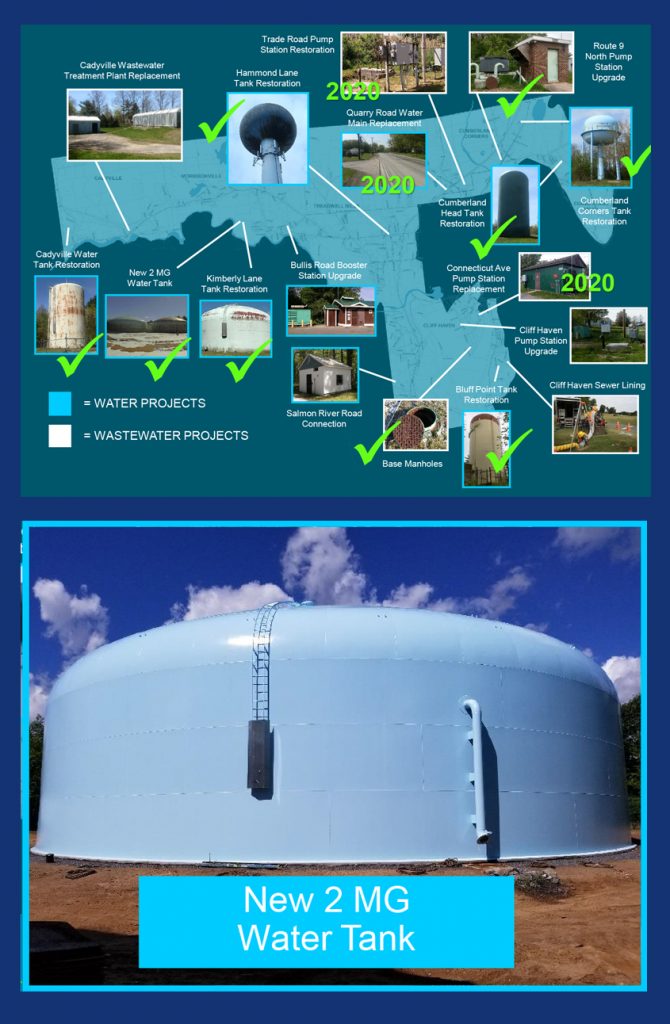 Laberge Group delivered a presentation entitled "Capital Improvement Planning and Implementation in Practice – A Case Study of the Town of Plattsburgh" at the 2020 Annual Meeting of the Association of Towns (AOT). Executive Vice President and Principal Ronald J. Laberge was joined by Supervisor Michael S. Cashman from the Town of Plattsburgh, NY to discuss how the recent $24 million Capital Improvement Plan is facilitating the implementation of 18 water and wastewater infrastructure improvements that are vital to the Town's continued health and safety, sustainability, and economic development.
This implementation-focused presentation provides actionable information regarding:
Capital Improvement Funding
The Significance of a Proactive Public Information Campaign in Garnering Public Support for Water and Sewer Infrastructure Initiatives
The Efficacy of the Capital Improvement Plan in Moving Water and Wastewater Infrastructure Plans from Conception to Implementation
Would you like to discuss how a Capital Improvement Plan can spur Water and Wastewater Infrastructure plans from concept to completion in your community? Call Ben Syden at (518) 458-7112 or contact us at clientservices@labergegroup.com to schedule a free conference call.