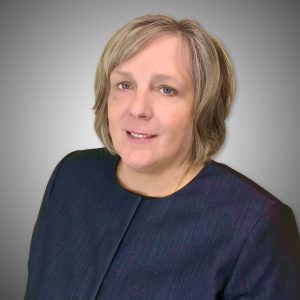 Laberge Group is pleased to welcome Ms. Kathleen A. Rooney to the firm in the capacity of Local Government Specialist within our Local Government Operations and Efficiency team.
Ms. Rooney is an experienced municipal manager with more than 30 years of county management, policy development, budget, finance, and inter-municipal-cooperation experience. As County Manager for the County of Schenectady, NY, Ms. Rooney worked with the County Legislature to institute government efficiency initiatives credited with saving the County more than $40 million per year and managed the consolidation of four municipal emergency dispatch operations into the Schenectady County Unified Communications Center (UCC).
Her government efficiency experience also includes contributing to the development of Schenectady County's 2017 Countywide Shared Services Plan, which generated annual savings of $1.5 million per year, and contributing to the development of the 2015 NYS Local Government Efficiency Plan for the County, which delivered annual savings of $2 million.
As a Local Government Specialist joining our Local Government Operations and Efficiency Team, Ms. Rooney will leverage this hands-on experience and expertise not only to assist Laberge Group clients in identifying innovative opportunities for inter-municipal cooperation, increased efficiency, and improved service delivery, but also in managing the practical considerations required for the implementation of these initiatives.
Laberge Group's Local Government Operations and Efficiency team has partnered with dozens of communities to develop innovative and effective solutions to streamline operations, increase efficiency, reduce duplicate layers of local government, and establish regional approaches to the provision of local government services (including shared equipment, staff, buildings, and service delivery). Our focus is on practical and implementable solutions that deliver both cost savings and effective service delivery to our client communities, their residents and their businesses.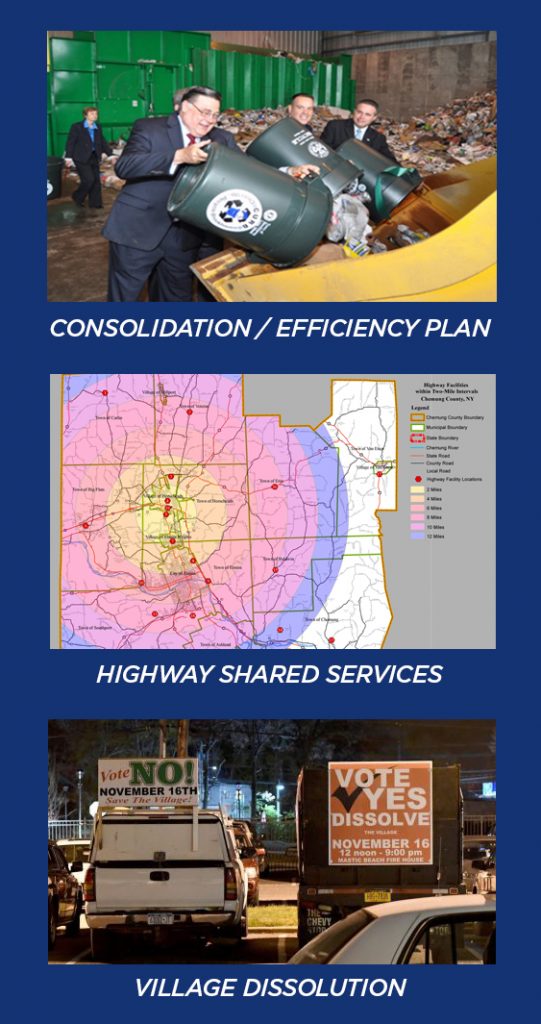 With the addition of Ms. Rooney, Laberge Group's Local Government Operations and Efficiency team now includes more than 100 years of directly applicable experience in leading the charge for both the development and implementation of local and county-wide government efficiency plans. This hands-on experience is gleaned from positions such as former mayor, former county budget officer, former county-wide economic developer, former town board member, and former county manager. This team understands firsthand that the efficient delivery of services is of paramount importance to both municipalities and taxpayers. These nationally recognized planners and community development professionals have a proven track record of employing state-of-the-art planning tools, operational and fiscal analysis, public participation, and municipal team building to develop realistic and impactful operational and efficiency plans and long lasting inter-municipal relationships to help guide these plans into the future.
Laberge Group has developed many local government operations and efficiency studies and plans, and/or assisted in their implementation, including:
County-Wide Shared Services
Dissolution Studies and Implementation
Shared Highway Services
Joint Fueling Facilities
Police Consolidation
Court Consolidation
Joint Recreation Facilities
Joint Comprehensive Planning
Joint Economic Development
Countywide Economic Development
Countywide Building Needs Assessment
Joint County-City Brownfield Opportunity Analysis
Inter-Municipal Water Systems and Wastewater Treatment Systems
Water District Consolidation
Town and Village Facilities
Inter-Municipal Local Waterfront Revitalization
Joint Grant Applications
To schedule a free consultation about Local Government Operations & Efficiency projects, call Ben Syden at (518) 458-7112 or contact us at clientservices@labergegroup.com