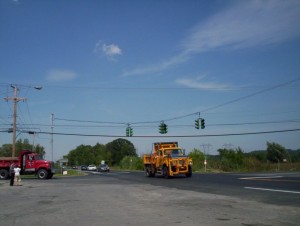 Laberge Group was retained to develop a Corridor Study for Route 9W in the Town of Athens that analyzed the roadway within the context of the community and the regional market that it serves. As a major non-interstate transportation corridor, Route 9W carries a significant amount of commercial, commuter and local traffic within the Town of Athens and Greene County. Route 9W generally facilitates the economical movement of people, goods and services throughout the region. Through the study, the Town of Athens hoped to capitalize on the local and regional value of the Route 9W corridor by transforming it into a thriving transportation corridor – a place where residents and visitors will feel comfortable driving, biking, walking, shopping, working, and living.
The study considered the functionality of the corridor, including traffic volumes, operating speed, type of terrain, and development density. The analysis included a detailed look at existing land use, zoning, and signage. Environmental constraints such as steep slopes, wetlands, and/or hydric soils, and archeological and historically significant resources were also examined. In addition, an Economic Profile of the corridor provided an analysis of trends are likely to influence consumer spending patterns and retail sales in and around the corridor and surrounding trade area to determine the strengths and weaknesses of the local economy and the future market potential for various types of businesses.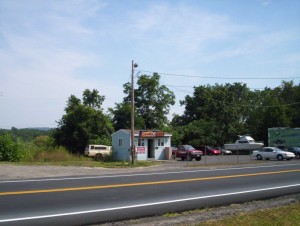 The ultimate objective of the Study was to promote a safe driving environment with clear signage, separate pedestrian and bicycle corridors, and an attractive streetscape. The recommendations of the final report focused on transportation, land use, zoning, and economic development. The Study includes photo-simulations to visually represent the recommendations, providing a vision of "tomorrow's" Route 9W Corridor.