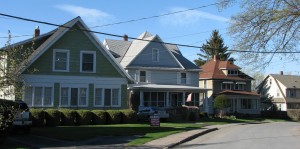 The Village of Shortsville, located in the heart of the beautiful Finger Lakes Region, retained Laberge Group to prepare both a strategic Community Development Plan and a Capital Improvement Plan to revitalize the village.
Laberge Group prepared the strategic Community Development Plan to be used as a tool to create a unified vision for the Village of 1,320 people. The Plan identified specific community development and revitalization strategies and steps to achieve these goals. Through the strategic planning process for the Village of Shortsville, Laberge Group assessed local housing, infrastructure, recreation and other pertinent local issues to prioritize community projects, develop timelines for implementation, increase local commitment, and link funding sources to support the plan's projects.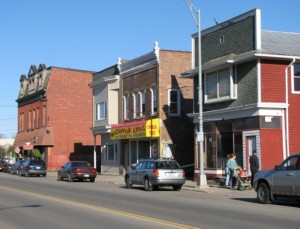 The goals and recommendations were developed to specifically address current challenges and enhance the overall quality of life in the Village. Laberge Group identified strategies for the Village that will enhance and develop the local business district; create a multi-faced marketing program; improve the housing stock and encourage younger residents to settle in the area; enhance pedestrian mobility; de-velop parks, greenways, and recreational pathways; and maintain and enhance public infrastructure.
Following the completion of the Community Devel-opment Plan, the Laberge Group worked with the Village to convert the strategies into a Capital Im-provement Plan (CIP) tied to costs and timelines to manage and plan for future investments. Laberge Group was instrumental in crafting a CIP that was directly linked to the Community Development Plan to allow Shortsville's government leaders to seam-lessly implement the community's goals and objec-tives.