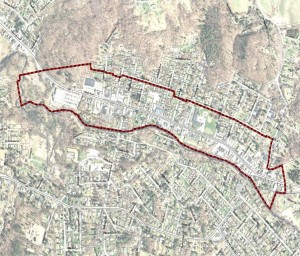 The Town of North Greenbush selected Laberge Group to complete a Main Avenue Redevelopment Plan in accordance with the NY Brownfield Opportunity Area (BOA) Program for a 127-acre area characterized by several potential brownfield sites. The Study Area, located in Wynantskill along Main Avenue, included approximately 127 acres characterized by several potential brownfield sites in the small Hamlet in the northern portion of the Town.
The primary objectives of the Redevelopment Plan were to improve the local economy while simultaneously revitalizing underutilized and vacant parcels. The Main Avenue Study Area included existing residential, commercial, and community service properties, as well as several vacant, underutilized, and/or strategic properties.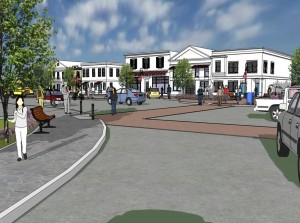 The Redevelopment Plan included the following:
Preliminary analysis and comprehensive land use assessment and analysis of the proposed Study Area.
Identification and detailed description of the brownfield and underutilized sites.
Development of a Preliminary Economic and Market Analysis to identify realistic redevelopment and reuse alternatives.
Analysis of the area's natural resource base and environmental features and current conditions.
Summary of preliminary analysis and recommendations for the Study Area.
The Redevelopment Plan was built on the foundation and goals set forth in the Comprehensive Plan, which has already led to private partnerships and the development of Design Guidelines to begin implementing this plan.