DPW Shared Services/Consolidation Feasibility Study
Laberge Group was retained by the villages of Dobbs Ferry and Hastings-on-Hudson to develop a Shared Services/Consolidation Feasibility Study. The purpose of the Study was to evaluate the
way DPW services are currently delivered and identify further collaborative opportunities and potential areas of cost savings and efficiencies between the two villages while maintaining or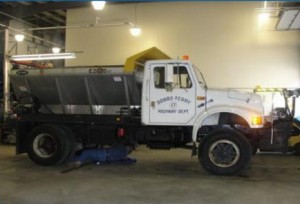 improving DPW services. An informative analysis is included describing areas where sharing either space, equipment, specialty services or staff would result in future positive outcomes.
Village officials and DPW staff were engaged in the development of potential options for sharing or consolidating DPW services in a variety of ways. The feedback obtained through outreach efforts helped develop an understanding of the current service delivery model, work practices, and resources. The outcome of this collaborative process was the development of a number of preliminary service delivery alternatives, which formed the basis for the findings and recommended alternatives outlined in the document. The process resulted in the development of multiple practicable opportunities that could be considered for enhancing the quality of services among and between the two villages.
Upon consideration of the "pros and cons" of a variety of potential options, the Villages of Dobbs Ferry and Hastings requested that a cost-benefit analysis be developed for one recommended service delivery alternative; in addition, two other potential alternatives were broadly analyzed for comparison purposes.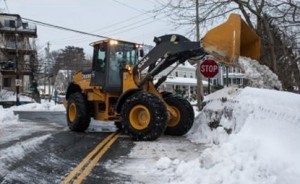 The future benefits of redeveloping the existing Hastings-on-Hudson DPW waterfront property as well as potential cost savings opportunities through attrition were also discussed in detail as a consideration for the future as the two villages transition into a consolidation.