Patriot Meadows is an extraordinary, one-of-a-kind retirement resort providing superior service and comprehensive amenities along the banks of the gentle Mohawk River in Rome, New York. Current project planning consists of the construction of four (4) apartment buildings linked to a 150,000 square foot Commons Building and thirty-eight (38) stand-alone duplex townhouse units among beautifully landscaped grounds.
People of retirement age prefer a range of housing choices that will adapt to their needs as their lifestyles change. With this in mind residents may choose from a single or two bedroom apartments or the spacious two bedrooms with den unit in one of the four Courtyard Apartment Buildings Design of this facility took into consideration the residents changing levels of independence and leisure needs.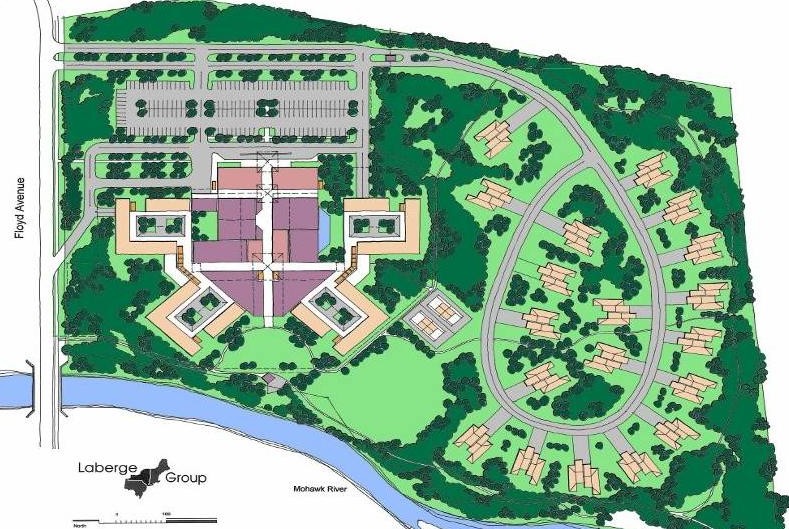 The Commons Building will contain resident-oriented support functions such as, dining, lounges, fitness center, ballroom, kitchen, news stand, convenience store(s), hair salons, bakery, etc.) and general commercial retail space available for lease. Resident parking (approx. 160 spaces) for the apartment units will be enclosed and located under each of the four apartment buildings. Guest, the general public, and retail parking (approx. 150 spaces) is planned to be on grade.