Want to get involved in planning the future of Prattsville? Great! We need your ideas to make this a successful plan.
Watch this website for updates about upcoming public events.
Encourage your neighbors, friends and family to visit this site and get involved.
Put forward your questions, comments, and ideas using the QUESTIONS AND COMMENTS form.
Fill out the Community Survey HERE.
Please share this information with friends, neighbors, family, and colleagues who may be interested and ask them to visit this website for additional information.
Public Workshop 3/27/2023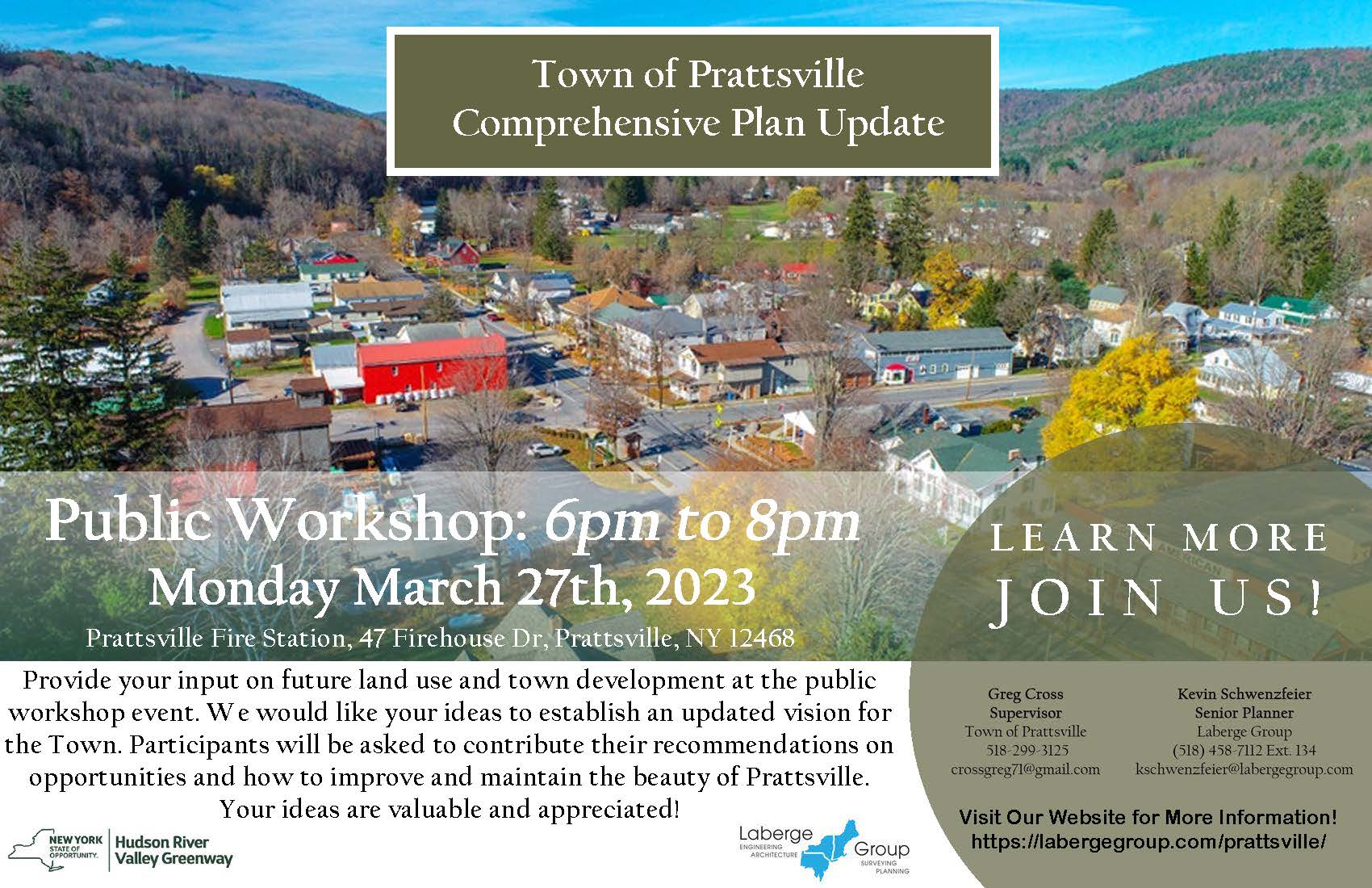 Stakeholders Meeting 2/27/2023
What is a Comp Plan?
Stakeholder Questionnaire Form
Survey Summary
Word Cloud
NYRCR Plan Recommendations
Meeting materials coming soon.
Comprehensive Plan Committee
Town of Prattsville
14517 Main Street
Prattsville, NY 12468
Laberge Group
Nicole T. Allen, AICP,
Director of Planning and Community Development
4 Completer Drive West
Albany NY 12205
518-458-7112
nallen@labergegroup.com