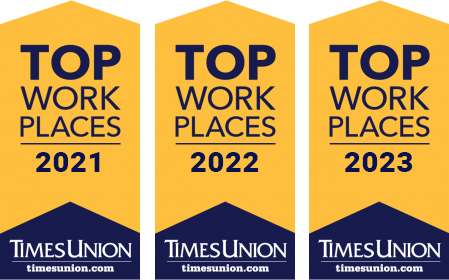 LABERGE GROUP JOB OPENING, ALBANY, NY
CAREEER OPPORTUNITY:
COMMUNITY DEVELOPMENT SPECIALIST
Laberge Group is looking to add an experienced Community Development Specialist within the Planning and Community Development Department. This individual will work collaboratively with our team to assist with a wide range of municipal clients. This position is responsible for writing and administering a broad range of grants.
Research and surveillance for outside grant opportunities;
Communication of identified grant opportunities and key requirements to clients;
Maintenance of a grant tracking system;
Coordination with agencies and/or departments regarding grant applications;
Development of grant applications;
Preparation of reimbursement documentation;
Administration of grant and loans; and
Performs related duties as assigned.
EXPERIENCE AND OTHER REQUIREMENTS:
Bachelor's degree from an accredited college or university in Community, Regional or Urban Planning, accounting, public administration, business administration, or a related field AND at least five (5) years of experience coordinating grant activities and/or programs including grant applications, management and fiscal reporting.
In addition:
Excellent technical writing and computer skills are required.
Strong knowledge of Microsoft Office, Word, Excel and Power Point required.
Must be accomplished in the management of multiple projects with excellent presentation, verbal and written communication skills.
Must be able to prioritize effectively, meet critical deadlines, and handle periods of high stress.
Experience with representative grant programs including: CDBG, USDA, EFC, HOME, LWRP, WQIP, and ESD preferred.
Salary or hourly rate will be based on experience with a range of $60,000 to $80,000. The position is based in Albany, NY.
All replies will be held in confidence. Interested candidates should send a detailed resume including education, work history and experience with emphasis on the elements identified above along with salary requirements to hr@labergegroup.com
This is an opportunity to join a growing, well-established firm which offers a competitive salary commensurate with experience as well as an excellent benefit package.
Check out our website at  www.LabergeGroup.com. Laberge Group is an Equal Opportunity Employer.