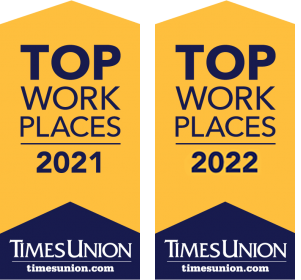 LABERGE GROUP JOB OPENING, ALBANY, NY
CAREEER OPPORTUNITY:
CONSTRUCTION INSPECTOR (LOCAL CANDIDATES ONLY)
Laberge Group based in Albany, New York has an opportunity for a motivated and talented engineering technician proficient in construction inspection with experience in water/sewer infrastructure and related roadway improvements and repair. The assignments will be generally within the greater Capital Region of New York. We are looking for an individual with a good work ethic, dependability, and a desire to learn and grow within the company.
Conduct inspections of construction projects and materials to ensure compliance with applicable codes, standards, and approved construction plans / specifications.
Perform field inspections of road and water/sewer infrastructure projects.
Resolve problems working with Project Managers.
Review and interpret construction documents, site drawings, as-built drawings, and specifications.
Prepare field and other various reports to document inspection findings.
Communicate with supervisor, employees, and project personnel to exchange information and solve problems.
Associates Degree and 3 years of experience in similar role for an engineering firm OR 5 years of similar experience without an AAS degree.
Familiarity with construction observation reporting and procedures.
Excellent communication skills including detailed daily report writing and accurate quantity tracking ability.
Must have valid driver's license and reliable vehicle.
This is an opportunity to join a growing, well established firm which offers a competitive salary commensurate with experience as well as an excellent benefit package. Check out our website at www.LabergeGroup.com
All replies will be held in confidence. Interested candidates should send a detailed resume including education, work history and experience with emphasis on the elements identified above along with salary requirements to hr@labergegroup.com
ABOUT THE COMPANY
Laberge Group has provided engineering, surveying, planning, and community development services since 1964 to public and private sector clients. Our diverse portfolio of successfully completed project, coupled with an experienced core of project management and design staff, provides clients creative, integrated and distinctive solutions. We are large enough to be professionally exhilarating and challenging, and small enough to provide highly attentive service to our clients.
Laberge Group is an Equal Opportunity Employer – M/F/Veteran/Disability.