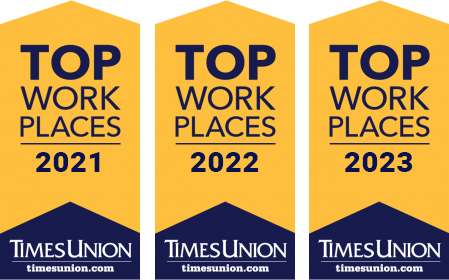 LABERGE GROUP JOB OPENING, ALBANY, NY
CAREEER OPPORTUNITY:
ADMINISTRATIVE ASSISTANT
(FULL TIME)
Laberge Group, a professional engineering and planning firm located in Albany, New York is seeking a highly organized and self-motivated individual with professional office experience to join our company to provide administrative assistance to our professional technical, marketing, and accounting staff. 
Editing, formatting and proofing;
Ability to grasp and follow instructions;
Preparation and organization of proposals;
Formatting and finalizing reports and construction contract documents;
Preparation of bid tabulations and reports;
Tracking and organization of shop drawing submittals, payment requests and contractor payment estimates;
Working with various databases and insuring that tasks are produced and delivered ahead of deadlines;
General file management (both hard copy and electronic) skills; and
Support to management.
EXPERIENCE AND OTHER REQUIREMENTS
Possess a friendly demeanor and experience interfacing directly with staff and clients in a professional office setting;
Tested keyboarding rate should be above 60 wpm;
Candidate should be detail oriented with ability and discipline for proofreading;
Candidate must be highly organized and capable of following standard procedures established by the firm;
Candidate should be well versed in the Microsoft Office Suite of programs including Word, Excel, PowerPoint, and have experience with InDesign and Adobe;
Prioritize and maintain flexibility regarding work assignments;
Minimum 3 years of experience with similar type professional firms; and
Have reliable transportation.
Laberge Group has provided engineering, surveying, planning, and community development services since 1964 to public and private sector clients. Our diverse portfolio of successfully completed project, coupled with an experienced core of project management and design staff, provides clients creative, integrated and distinctive solutions. We are large enough to be professionally exhilarating and challenging, and small enough to provide highly attentive service to our clients.
This is an opportunity to join a growing, well established firm which offers a competitive salary commensurate with experience as well as an excellent benefit package. Check out our website at www.LabergeGroup.com. Benefits and salary will be based on experience and qualifications with a range of $20.00 to $25.00 per hour.
Interested candidates should send a cover letter and resume, indicating their intent in full time, part time or both to: hr@labergegroup.com Laberge Group is an Equal Opportunity Employer – M/F/Veteran/Disability.