Laberge Group continues to grow! To provide clients with distinctive, innovative, and implementable solutions to meet their engineering, planning, and community development needs, we searched the Capital Region and beyond to recruit candidates with the skills and experience to deliver on our commitment.
Please welcome: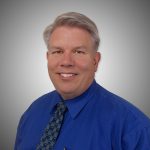 Raymond C. Smith Jr., LLS, Director of Surveying
Mr. Raymond C. Smith Jr., LLS, has more than 30 years of experience as a surveyor. He has performed various land surveying services including boundary and topographic surveys, construction stake-outs, subdivisions and boundary adjustments, FEMA Elevation Certificates, LOMAS, ALTA/NSPS surveys for individuals, businesses, and engineering firms. Mr. Smith also taught undergraduate courses in Surveying, Site Development, and Construction Management at Hudson Valley Community College.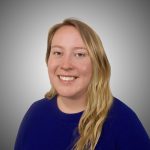 Lauren K. Paulsen, Civil Engineer
Ms. Lauren Paulsen has been hired as a Civil Engineer. Ms. Paulsen obtained her Bachelor of Science in Civil and Environmental Engineering from Clarkson University, Potsdam, NY. She brings experience in developing technical reports for government agencies, preparing studies and projects, as well as designing septage receiving stations and wastewater treatment head works. Ms. Paulsen will consult with clients regarding updating sanitary sewer and water supply systems.
Laberge Group has provided engineering, architecture, surveying, and planning services since 1964. Our diverse portfolio of successfully completed projects and community plans, coupled with an experienced core of project management and design staff, provides clients with creative, integrated, and distinctive solutions. For more information on Laberge Group, please visit www.labergegroup.com or call 518.458.7112.